Are you considering filing an allergen breast implant lawsuit? FDA released a statement on July 24, 2019, and in this statement, it requested Allergan, the global pharmaceutical company, to recall its textured breast implants. In the last 6 years, many cases have surfaced that link the textured breast implants (Allergan BIOCELL) to anaplastic large cell lymphoma (BIA-ALCL) associated with breast implants. It's a type of Non-Hodgkin's lymphoma cancer. You might be eligible for a breast implant lawsuit in case you have received some types of breast implants made by the company.
Dalimonte Rueb Stoller is the law firm that is representing women who have been diagnosed with ALCL after receiving the textured breast implants made by the company. Give us a call now for a free consultation with one of our skilled mass tort attorneys.
What are Textured Breast Implants?
It's a specific type of implant that is also known as a gummy bear implant. It has a textured outer shell that feels similar to sandpaper. The outer shell has a teardrop shape and it is believed that it helps in making the implant stick better to the soft tissue which should help in creating a more natural-looking bust. As far as the reasons for this particular texture leading to cancer in some patients is concerned, it is still unknown. Some researchers are of the opinion that the crevices in the rough surface might trap bacteria and that might cause lymphoma.
What Types of Allergen Breast Implant Have Been Recalled?
Here's a list of the textured breast implants made by Allergan that have been recalled:
The Natrelle Breast Implants – Saline (McGhan RTV Mammary Implant) in various styles (163, 168, 363, and 468).
The Natrelle Textured Breast Implants – Silicone (Inamed Breast Implants) in various styles.
Natrelle 410 Highly Cohesive Anatomically Shaped Implants – Silicone in various styles (410FM, 410FF, 410MM, 410 MF, 410 ML, 410 LL, 410 LM, 410 LF, 410 FX, 410 MX, and 410 LX).
Some tissue expanders have also been recalled including:
Natrelle 133 Plus and 133 Tissue Expander with Suture Tabs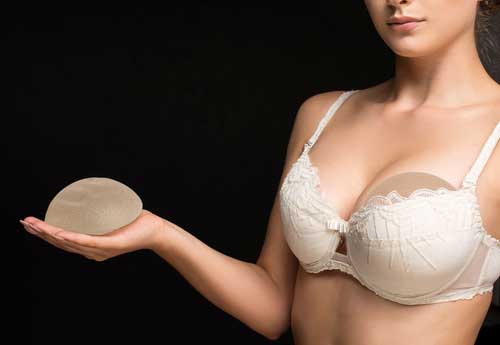 What is BIA – ALCL?
It's a particular type of Non-Hodgkin's lymphoma (NHL). It is believed to affect the immune system which shouldn't be confused with breast tissue. If you are not aware, you should know that Non-Hodgkin's lymphoma is a type of blood cancer. Usually, it can be treated if it is diagnosed early enough. As per the information given by the Lymphoma Research Foundation, this type of cancer forms just one percent of the overall NHL cases and only 16% of all the T-cell lymphomas. BIA – ALCL is typically found in the scar tissue as well as in fluid that is near the implant but it can also spread throughout the body and lead to death in some cases.
FDA states that individuals experiencing symptoms such as accumulation of fluid or swelling near the implant should discuss implant removal with their doctor. If an individual is asymptomatic, it is recommended by the FDA to not opt for implant removal as the probability of developing BIA – ALCL is low.
What Does a Diagnosis BIA – ALCL Mean?
Visit your local doctor for a thorough exam in order to diagnose it. The doctor may choose to perform an implant ultrasound or MRI for checking the presence of a mass or fluid buildup. If a mass or fluid buildup is detected, they will conduct a biopsy for further tests. In this test, doctors will look for the presence of a substance that is known as CD30. CD30 is a type of protein in cell membranes. It is abnormally present in cases of BIA – ALCL. If the doctors find CD30 in the fluid during the biopsy, it means the presence of ALCL in the body which makes treatment a necessity.
BIA – ALCL Presence and Breast Cancer
If doctors find BIA – ALCL, it does not automatically means you have breast cancer. It is immune-related and does not affect breast tissue. It's a type of Non-Hodgkin's lymphoma which means it only affects the lymph nodes. Lymph nodes are the cells that are related to the immune system in your body. Your body has lymph nodes spread throughout which means lymphoma if found, can spread throughout your body if it is not caught and treated early enough.
ALCL Symptoms
The main symptoms include fluid accumulation and swelling around the implant. Individuals should also look for rashes, pain, masses, firmness, itchiness, or any changes in the shape and size of the breast. In case of the presence of these symptoms, doctors should drain the fluid and test it for ALCL. Another red flag is abnormal swelling in a specific breast.
Saline or Silicone Implants – Risk of BIA–ALCL
As of now, there isn't any evidence that links the implant fill with the lymphoma. More data is needed to conclusively determine whether a particular type of fill is safer as compared to the others.
Can Implants be Removed?
FDA has clearly stated that not everyone who has an Allergan BIOCELL implant needs to get it removed. However, if an individual experience the symptoms mentioned above, they should immediately get in touch with their doctor to find out whether they have ALCL. You might have a breast implant lymphoma lawsuit in case you have been diagnosed with ALCL. Get in touch with one of our professionals to find out whether you have a case.
What are the Costs Associated With Implant Removal?
The American Society of Plastic Surgeons has advocated that the cost of removal of breast implants and treatments of patients who have been diagnosed with BIA – ALCL should be covered by the insurance companies. However, it is up to a particular insurance company whether they cover this cost or not. Therefore, you would need to get in touch with your insurance company to find out whether the cost of removal of breast implants is covered by them.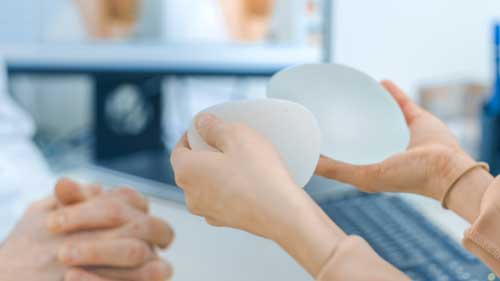 What are the Risks Associated with Keeping Breast Implants?
FDA has stated that individuals who have not experienced ALCL symptoms shouldn't feel the need to get their implants removed as there is a low risk of developing lymphoma. Keep in mind that you can be diagnosed with BIA – ALCL even after many years of breast augmentation surgery.
What is Involved with ALCL Treatment?
As far as the treatment is concerned, it involves the removal of the breast implants and the scar tissue or the capsule that surrounds the implant. In some cases, chemotherapy and/or radiation might be needed though it depends on the advancement of the lymphoma.
Breast Implant Lymphoma – Do I Have a Lawsuit?
In case you underwent a reconstructive or cosmetic breast augmentation surgery and ALCL has been diagnosed, you might have a breast implant cancer lawsuit. Keep in mind that in most cases, it takes years after the initial surgery for ALCL to be diagnosed. The breast implant cancer lawsuit can be for attorney fees, punitive damage, negligence, failure to warn as well as defective manufacturing and/or design.
As far as the compensation in these lawsuits is concerned, the claimants can ask for lost wages, pain, and suffering as well as medical expenses. Professional attorneys at Dalimonte Rueb Stoller are specialists in medical malpractice cases. We have the right experience to help you determine whether it's worth bringing a lawsuit against the company and recover compensation. Give us a call now to determine whether you have a breast implant cancer lawsuit and are, therefore, eligible for compensation.
It is important to note that there are already a number of class-action lawsuits that involve textured breast implants. However, the attorneys at Dalimonte Rueb Stoller will handle your case individually. Individual cases are likely to get a higher compensation as compared to the compensation received in a class-action lawsuit.
Get in touch with our law firm today if you believe that there is a gummy bear implant lawsuit. We can begin the process of researching your individual case only after you contact us. If there is a lawsuit, we can hold the negligent parties accountable to recover compensation for you.
File an Allergen Breast Implant Lawsuit
In case you or anyone you know is experiencing implant-related illness or has been diagnosed with ALCL after having a breast augmentation surgery that used an Allergan product, it's possible for you to file a lawsuit and recover compensation for your losses and any expenses. The team of professional class action attorneys at Dalimonte Rueb Stoller will research your case and recommend whether its right for you to file a lawsuit and also give you an idea of the potential for success but the final decision of filing the lawsuit will be completely yours.
There is also the statute of limitations in such cases which is often 2 years from the discovery date. Deciding to file your breast implant lawsuit sooner than later can potentially lead to a much quicker recovery. Give a call at (833) 44–DRLAW now to speak to a medical malpractice specialist at Dalimonte Rueb Stoller.