Damages are designed to compensate victims of dangerous consumer products, including hair straighteners. There are a number of possible damages that may be available in a victim's legal claim. How can you present the strongest possible case for the most available damages?
The first and most important step you can take is to retain a knowledgeable mass tort attorney for your hair straightener lawsuit. Rueb Stoller Daniel is ready to represent you.
What Damages Can I Ask for in a Hair Relaxer Lawsuit?
The objective of damages is usually to compensate a victim for losses. Making the plaintiff whole, by returning her to the state she was in before the injury, is why damages exist. There are also cases in which damages can punish particularly wrongful conduct. These are known as punitive damages.
For the most part, hair straightener injury victims can expect to seek the above-mentioned compensatory damages. Because every lawsuit is different, so are the potential damages. As a general matter, however, plaintiffs who file a hair straightener lawsuit can demand the following damages.
Medical Costs
Hair straighteners have been linked to uterine and other types of cancer. Treating these illnesses will cost a significant sum of money. The victim may require surgery, chemotherapy, radiation, prescription medications, lab tests, x-rays, and much more. There will be follow-up appointments and visits with oncologists and other specialists.
These are expenses that should be paid by the company that manufactured the dangerous hair relaxer product. The victim will typically seek compensation for past, present, and reasonable estimates of future medical costs. Your lawyer will obtain copies of your medical records as part of the damages calculation.
Lost Wages
Victims will lose time from work because of their hair straightener injury. This will be due, in part, to seeking medical treatments like those listed above. Plus any time the victim is recovering from a medical procedure is time not worked. The victim will also need to tend to legal matters concerning the hair straightener lawsuit. Let your attorney know of any and all times you have missed work due to your injury.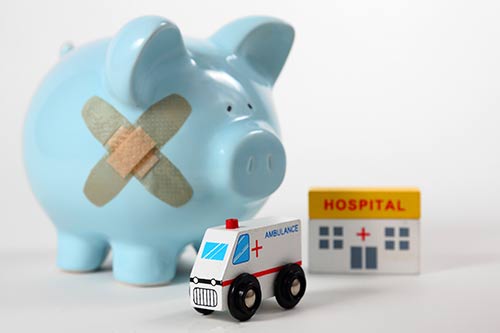 Lost Future Wages
In addition to losing work now, there's a good chance the victim will miss out on future earnings. That's because cancer and other medical conditions could prevent the victim from working the same job as before the injury. A lost career doesn't just mean lost income but also lost raises, bonuses, and other benefits.
Pain and Suffering and Emotional Distress
These fall into a category known as non-economic damages, which means their calculation is more subjective. Having cancer or another disease can cause immense emotional trauma and suffering. The victim will worry about her health, her future, and her family's future. The product manufacturer can be ordered to pay for such damages.
Wrongful Death
If the hair straightener injury victim dies from cancer, eligible family members can seek wrongful death damages. These are designed to cover the victim's final medical, burial, and related expenses, among others. Wrongful death lawsuits are similar to mass tort lawsuits. Our firm can assist with these claims as well.
How We Seek the Most Damages
We take the time needed to investigate your injuries and assess how much compensation you can potentially seek. We understand how these cases work and the damages that are available in hair injury cases. Additionally, we are aware of how to negotiate with insurance companies, which could compensate you without the need for trial.
Our expert witness network helps us determine the value of certain damages. An expert witness is a person with specialized knowledge who can testify on complex subjects. A medical expert witness, for instance, can discuss the future treatments a cancer victim will likely need. This information helps determine the amount of future damages that a jury should award.
Let Our Dedicated Team Assist With Your Hair Straightener Lawsuit
Have you been injured because of a hair relaxer product? Are you wanting to know more about the compensation you may be able to claim? Reach out to Rueb Stoller Daniel. We can explain your rights and help you understand how damages are calculated. Schedule your initial consultation with us today.