Veterans who file Camp LeJeune lawsuits wonder how much money they can get in compensation. As they battle potentially fatal conditions like cancer and aplastic anemia, their medical care bills are piling up every month. 
The team at Rueb Stoller Daniel shares the key factors that determine the final Camp LeJeune lawsuit payout each claimant is likely to collect.
Contact us today for the experienced legal help you need.
Camp LeJeune Lawsuit: Eligibility and Deadline
In order to be eligible to file a Camp LeJeune lawsuit, you must prove that you lived at this military base between 1953 and 1984 for at least 30 days. This is the minimum threshold set by the Camp LeJeune Justice Act for potential claimants.
Your mere presence at Camp LeJeune within this timeframe means that you drank water contaminated with dangerous chemicals. The law also allows children of mothers exposed to contaminated water at Camp LeJeune while pregnant to sue.
You may be eligible for compensation if you became sick after being exposed to the contaminated water. The U.S. Department of Veterans Affairs (VA) lists various health conditions linked to the toxic water at Camp LeJeune. Contact us for a free case review to learn if you qualify.
Don't wait to take action because the deadline to file a Camp LeJeune lawsuit is August 10, 2024.
Payout is Higher for Severe Health Conditions
Each Camp LeJeune claimant has a different story of suffering after being stationed at Camp LeJeune. Some of them have to battle life-threatening conditions like cancer. Female veterans have a history of miscarriages or have given birth to children with severe birth defects.
Your potential compensation will vary depending on the severity of your condition, your medical bills, and the impact on your life. The payout amount will be higher for claimants who suffered catastrophic and life-changing conditions.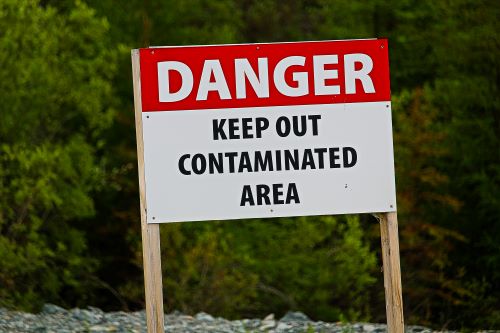 The Total Amount of Financial Losses
Economic damages are a significant part of the Camp LeJeune lawsuit payout. These damages usually consist of:
Hospital bills

Costs with diagnostic tests and ongoing medical care

Lost wages and loss of future wages

Loss of earning capacity.
An experienced class action attorney will look over the documents you provide and determine which costs and financial losses are eligible to be included as economic damages.
Damages for Pain and Suffering
Living with a life-threatening condition causes both physical pain and emotional trauma. These are important elements in the total damages for which you will be compensated at the end of the Camp LeJeune class action lawsuit. 
Your lawyer will evaluate the impact of your condition on your emotional and mental well-being and determine a fair amount of non-economic damages.
The Evidence Available
Your story alone is not sufficient to win your Camp LeJeune lawsuit payout. As a claimant, you have the burden of proof. Your attorney needs to present solid evidence, such as:
Proof that you were stationed at Camp LeJeune for more than 30 days within the relevant timeframe

Diagnostic tests indicating your diagnose

Bills and receipts for all medical care costs and related economic damages

Reports from your doctors, expert witnesses, family, and friends showing the negative emotional impact of your condition on your life.
Maximizing Camp LeJeune Lawsuit Payout
An experienced lawyer will fight to win you the highest possible settlement or award in a Camp LeJeune lawsuit.
The lawyer will make sure that:
You join the lawsuit within the statute of limitations.

Evidence is duly collected and submitted to the court.

All your eligible damages are fairly evaluated.

Your legal rights are protected during the entire process.
Also, the lawsuit is likely to be heard in a different city or state from where you live. With a lawyer by your side, you won't have to resort to exhausting travels just to be up to date with the current stage of the legal action. 
We Will Fight for the Compensation You Deserve
If you want to file a Camp LeJeune water contamination lawsuit, Rueb Stoller Daniel can help you navigate the complex legal process and protect your rights. We will examine the evidence, estimate your damages and advocate for the compensation you deserve.
Do not fight this battle alone. Call us now at 1-866-CALL-RSD to schedule a free case review with an experienced attorney!