The U.S. Marine Corps Base Camp Lejeune is a base on the Atlantic Coast positioned in Jacksonville, North Carolina. Currently, it's a part of a blended setup with the New River Marine Corps Air Station. The base camp is home to marine expeditionary forces and different units.
Between the early 1950s and late 1980s, contaminated water at this base camp exposed countless people to health dangers for decades. Service members and their families who lived at Camp Lejeune unknowingly consumed polluted water and used it to bathe, cook, and wash their clothes.
Veterans who were at Camp Lejeune during this era and later developed particular illnesses may be entitled to disability benefits. The mass tort attorneys at Rueb Stoller Daniel are here to help you file a Camp Lejeune Water Contamination Lawsuit in Boston.
With a brand new pending federal law, sufferers will soon be capable of filing a claim and securing a payout for damages if they lived at Camp Lejeune between January 1, 1953, and December 31, 1987.
To learn more about how our Boston mass tort lawyers can help you, call (833) 44-DRLAW or complete the form on this page to schedule a free consultation.
What Are the Camp Lejeune Water Contamination Claims?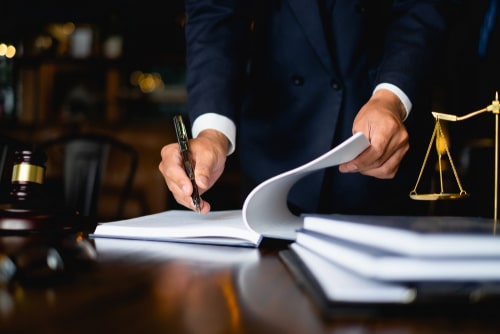 Thousands of military service members and their families have resided at Camp Lejeune since its founding in 1942. Thousands more civilian contractors and employees have worked at the base.
In the 1980s, environmental testing at Camp Lejeune unveiled that the water supply going to those soldiers and civilians was dangerously polluted.  The water was contaminated with chemicals from a dry-cleaning company and the base water treatment facilities in the area, including the Hadnot Point and Tarawa terrace water treatment plants. The contamination exposed residents to over 3,000 times the ATSDR recommended safe limit for such toxic chemicals.
The Veterans Administration might also additionally have denied claims for illness or disability, however, a brand new regulation called the Camp Lejeune Justice Act of 2022, might allow you to file a claim and obtain reimbursement if you lived at Camp Lejeune between 1953 and 1987 and developed cancer years later.
What Are the Causes for the Camp Lejeune Water Contamination?
According to the Agency for Toxic Substances and Disease Registry (ATSDR), pollution came from a variety of sources. These included waste disposal sites and underground storage tanks. The toxic compounds found at Camp Lejeune are Volatile Organic Compounds (VOCs), and they make up products such as degreasers and dry-cleaning solvents.
A close-by dry-cleaning enterprise used these solvents, which ended up contaminating the groundwater. The surrounding regions additionally had waste disposal sites and industrial spills that contributed to the toxic conditions. The ATSDR says that water wells providing the base exceeded its set limits. The contamination was first found in 1982, but it took over 3 years for the wells to be closed down.
Later research confirmed more than 70 different chemical compounds are linked to health problems. The following are the most abundant and dangerous of these chemicals.
Trichloroethylene (TCE) and Perchloroethylene (PCE)
TCE is a chemical used in the manufacture of hydrofluorocarbons. It was normally used as a degreaser and solvent on metal equipment. The Hadnot Point facility was extremely polluted with TCE.
Both TCE and PCE were proven in numerous research to elevate the chance of growing numerous cancers, including liver and kidney cancers, in conjunction with some evidence for non-Hodgkin's lymphoma and Hodgkin's disease. Exposure to TCE is also potentially connected with cervical cancer. Certain data suggest a link between exposure to TCE  and multiple myeloma and colon, prostate, and laryngeal cancers.
Dry cleaning and laundry work, where PCE and TCE are regularly used, are likewise believed to be related to pancreatic, kidney, esophageal, cervical, and lung cancers. There is also developing research that they're related to prostate, bladder, and colon cancers.
Benzene
Benzene is a recognized carcinogen that normally promotes acute myeloid leukemia (AML), multiple myeloma, chronic lymphocytic leukemia (CLL), and non-Hodgkin's lymphoma.
Vinyl Chloride
This is a chemical produced through burning plastics like PVC pipes. It's fantastically carcinogenic and may cause numerous varieties of cancers, including angiosarcoma, colon cancer, and testicular cancer. Exposure to vinyl chloride has been proven to lead to five times higher rates of liver cancer, lung cancer, and angiosarcoma.
Toluene
Studies concerning workers exposed to toluene established a growth in the prevalence of cancers of the breasts, lungs, stomach, esophagus, colon, and especially the rectum. Additionally, the substance is thought to increase the chance of lymph leukaemia, lymphosarcoma, as well as non-Hodgkins and Hodgkin's lymphoma.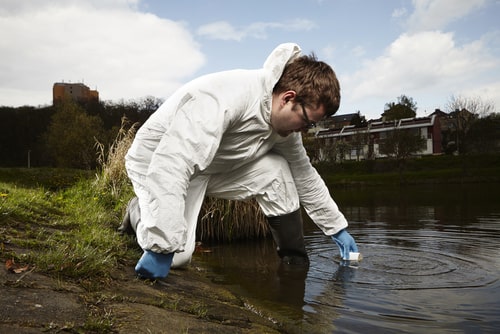 Other Contaminants
While the pollutants listed above were present in the maximum portions in the water at Camp Lejeune, many different highly carcinogenic chemicals have been observed. Some of those consist of mercury and different heavy metals, diverse polycyclic aromatic hydrocarbons (PAHs), pesticides, and others.
If no studies exists connecting your cancer to the contaminants listed above, there may nevertheless be a means to show a connection. Reach out to us to schedule a free consultation so we can assess if you may qualify to file a Camp Lejeune Water Contamination Lawsuit in Boston.
What Are the Side-Effects of the Water Contamination at Camp Lejeune?
The risky chemical compounds mentioned above were related to numerous debilitating diseases. These consist of:
Esophageal cancer
Leukemia
Kidney cancer
Breast cancer
Bladder cancer
Lung cancer
Renal toxicity
Female infertility
Multiple myeloma
Miscarriage
Non-Hodgkin's Lymphoma
Scleroderma
Myelodysplastic syndrome
Neurobehavioral effects
Hepatic steatosis
If you lived at Camp Lejeune and you or a family member has developed the above conditions, you may be entitled to reimbursement from the VA, in case you had past out-of-pocket expenses because of medical treatment not covered by programs like deductibles or copays.
Qualifying family members include those where the sponsor (a qualifying veteran) was on active duty and served at Camp Lejeune for 30 days or more between August 1 1953 and December 31, 1987, lived on the base for 30 days or more within the same dates, or was a dependent or spouse of the veteran during the same period. This includes the infants born of women that were pregnant on the base during the same period.
What Is the Janey Ensminger Act and How Can It Help the Suffering Caused By the Camp Lejeune Water Contamination?
Following the disturbing discovery of the contamination of the Camp Lejeune water supply from multiple sources, the U.S. Government and Marine officers understood rapid action had to be taken. After numerous tries with the aid of the House Veterans' Affairs Committees and the Senate soliciting for healthcare to be supplied to the sufferers, Jerry Ensminger joined the fight.
Jerry Ensminger basically initialized a petition to be despatched to the U.S. Government requesting that healthcare be provided to the veterans exposed to the pollution. Jerry Ensminger had a personal connection to the horrible outcomes of the water contamination, as his daughter, Janey, developed cancer after spending time in Camp Lejeune. Cancer took Janey's life in 1985 when she was only 9 years old.
The government didn't disregard the Jerry Ensminger petition. In fact, on 18th July 2012, the U.S. Senate approved the Janey Ensminger Act, which honors Jerry and his daughter Janey. The bill formally authorized the provision of medical services to both the veterans and their family members who had lived on Camp Lejeune from 1957 to 1987.
People who developed any disease or condition after staying on the Marine Base are entitled to healthcare. The bill is stated to apply to more than 750,000 individuals. The House authorized the Act on July 31, 2012, and President Obama signed it on August 6, 2012.
The Act applies to particular illnesses and ailments stated to be related to the contaminants in the water Camp Lejeune water supply. Medical treatment is supplied through the Department of Veteran Affairs.
If you or a member of the family meets the particular requirements of the Janey Ensminger Act, you should contact a Camp Lejeune water contamination lawyer at Rueb Stoller Daniel Law.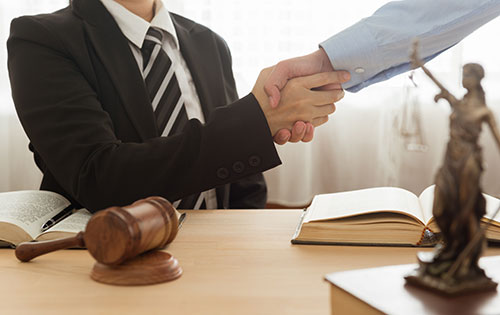 What Is the Camp Lejeune Justice Act of 2022?
The Camp Lejeune Justice Act of 2022 is a bipartisan bill backed by four Republicans and five Democrats intended to make sure the people who suffered any illness or condition after spending time at Camp Lejeune during the contamination period get compensated. The bill has developed into the Honoring Our PACT Act of 2022, which basically permits veterans and their families to seek justice for injuries and damages resulting from exposure to toxic conditions.
The new regulation would preferably override the limitations to reimbursement for lots of veterans and their households who have been barred from pursuing compensation. It should additionally override the present deadline in North Carolina for filing such cases and offer a brand new cut-off date for filing a claim (two years) as soon as the bill passes into law.
Who Can File a Camp Lejeune Water Contamination Lawsuit?
The Janey Ensminger Act essentially presumes a "presumptive service connection" for certain conditions and illnesses associated with the water contamination at Camp LeJeune. This means that you are not required to prove that your condition was caused by exposure to the toxins. You only need to show that you lived on the Camp Lejeune base during the contamination period for at least 30 days and developed a condition.
All the people who resided at the base from 1953 to 1987, including those who were in utero during the period (the mother resided at the base) are eligible for medical services, hospital care, and nursing home care through the VA, for any illness or condition caused by exposure to these contaminants.
If you're unsure whether you qualify, the best way to know if you're eligible is to contact us today for a free case evaluation.
Thinking of Filing a Camp Lejeune Water Contamination Lawsuit in Boston? Contact Our Lawyers Today!
If you or a family member is suffering from a health condition linked to the Camp Lejeune water contamination, a lawyer can help make sure you receive the medical care and disability benefits you're entitled to.
The class-action lawyers at Rueb Stoller Daniel can provide the research and expert opinion on the link between your condition and the water contamination, and work to help you receive the benefits you're eligible for. If you applied for VA disability benefits and were denied, our team can help you file an appeal.
Contact us at (833) 44-DRLAW to learn more about how we can help with a Camp Lejeune Water Contamination Lawsuit in Boston.