Truvada is one of the most common antiretroviral drugs used today. It has been shown to have side effects like osteoporosis and kidney failure. Users knew about the side effects of the drugs, but the mistake the company did is hiding information about an improvement that would have gotten rid of these side effects. If you or a loved one has been affected, then you can get started with the process of a San Diego Truvada lawsuit. Having the claim examined, and compensation might be given in any state after a lawsuit. You deserve compensation for the damage of this drug. Talk to a San Diego tort attorney who is going to help you with your case. Rueb Stoller Daniel is your best bet.
What is Truvada?
Truvada is a drug created by Gilead Sciences. It combines antiretroviral medications Emtricitabine and Tenofovir Disoproxil Fumarate (TDF) into a fixed-dose. It can also be used as a PrEP drug for treating HIV/AIDS. People with a high risk of HIV exposure can also use this drug.
Can Using Truvada lead to Kidney Problems?
The kidney is one of the most important organs in the human body, and it is responsible for breaking down the various antiretroviral medication blends; which mean HIV patients are dependent on it. While it is not uncommon for people with HIV to have kidney problems, Truvada makes it worse by increasing the risks of getting more serious problems like chronic kidney disease and renal failure.
There was a study done by the University of California in 2012, and they found out that by using Truvada, there was a 33% increase in the risk of getting chronic kidney disease each year it is used. After ending the treatment, the signs of Truvada kidney disease were around for about a year after stopping the medication.
Is There a Relationship Between Bone Injuries and Truvada?
Gilead is being seen as a company that has a monopoly when it comes to HIV drugs, has a lot of lawsuits against them coming from patients who started developing TDF-related bone loss (this was caused by a reduction in bone mineral density) when they could have used safer, more reliable, and more effective options.
Rueb Stoller Daniel has experienced Truvada Attorneys in the city of San Diego ready to help by providing strategic and client-based representation for a person who has suffered from bone density loss, osteopenia, osteoporosis, and other injuries that are a result of the use of Truvada and any other drugs from Gilead Sciences. If we take your case involving TDF bone loss, you don't have to worry about paying anything because we use the contingency fee basis. This means we are only going to get paid when you get a settlement or compensation.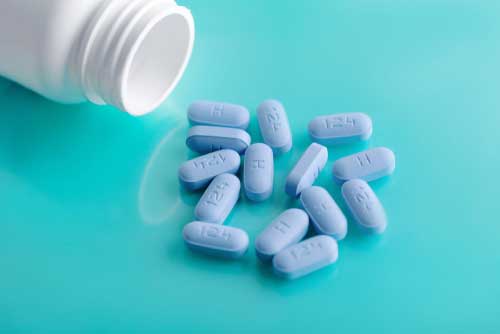 What Are the Side Effects of Truvada?
Many studies have been done and they have shown that taking antiretroviral drugs has a risk of several side effects, e.g. kidney disease, osteoporosis, and brittle bones.
Bone problems will come up when the bone mineral density is diminishing faster than it should be. This means that the bones are going to degenerate faster than it is regenerating, which compromises the bone mass and overall strength. These studies have also shown that there is a higher risk of renal failure and kidney problems in HIV patients taking Truvada and related TDF drugs like Stribild, Atripla, Viread, and Symfi Lo. The newer versions like TAF doesn't have the same risk, at least not to the level of Truvada. Gilead Sciences decided to delay the release of the medication because they wanted the patent to be prolonged.
There have been lawsuits across the country seeking compensation for the harm caused by the medication. Whether the side effects are kidney failure, renal failure, or bone disease, attorneys see a suit as the best way of motivating Gilead Sciences to give compensation to victims who have suffered because of them.
Some Kidney Injuries that have been linked to Truvada include;
Fanconi syndrome
Acute kidney injury
Chronic kidney disease
Declining kidney function
Partial or total kidney failure
Acute renal failure
Some of Bone Injuries linked to Truvada include;
Osteopenia
Tooth decay
Decreasing bone density
Osteoporosis
Tooth loss
Dental issues
Bone fractures
Are there any Truvada Lawsuits Filed?
There are many lawsuits faced by Gilead Sciences from HIV users who used the drugs and then suffered the side effects stemming from the antiretroviral drugs. As of April 2019, there were 41 suits from 12 states filed against Truvada in California, and it was filled under personal injury suits.
If you or a family member has suffered from the side effects, you might be able to file a Truvada lawsuit against Gilead Sciences who are the drug makers. People who have suffered from the side effects are entitled to this compensation because of the pain, illness, disease, and medical bills they have to pay when treating these side effects.
Related: Can I File a Truvada Lawsuit If It Caused Me Kidney Problems?
TDF Lawsuit against Gilead Science Because they Delayed a Safer Drug
There was a suit filed in May 2018 by patients infected with HIV against Gilead Sciences where they accused them of delay in developing a less harmful and better version of TDF. According to the plaintiffs, the drugmaker failed in warning patients about the side effects of these medications, even though they had known about it since 2001.
Class Action Lawsuit Against Truvada
There was a class action filed in April 2019 by 41 individuals who suffered from kidney damage, osteoporosis, and bone damage because of using Truvada. They were looking for compensation from Gilead Sciences from the issues mentioned earlier.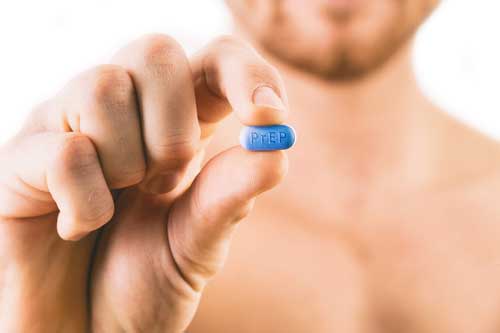 Truvada HIV Drug Lawsuits
Many people have filed lawsuits against Gilead Sciences. They claimed that they suffered from side effects from the HIV drug, and they had been diagnosed with osteoporosis, broken bones, kidney failure, and other ailments linked to Truvada medication from Gilead Sciences.
Can I File A Lawsuit Against Gilead Sciences?
Rueb Stoller Daniel is accepting any injury cases linked to Truvada, no matter the state you are from. If you or a loved one has been diagnosed with dental problems, severe bone loss, renal failure, kidney problems, then you can contact us. We provide a free consultation.
How Much is It Going to Cost to Hire a Truvada Lawsuit Attorney?
We work on a contingency fee basis when handling personal injury cases. This means that the fee is going to be paid when you recover damages.
The contingency fee in most instances will depend on the status of the case when the attorney succeeds in getting their client compensated. It will be a percentage of the entire settlement fee and will be different because it depends on the expertise of the attorney and the resources and time they put into that case.
These types of personal injury cases will need a team of legal minds and doctors when preparing the case; which means more money is going to be needed. This will result in the rate being higher.
Get a Free Consultation if you Have any Questions about Truvada Lawsuits
Many suits are coming up against Gilead Sciences for what they did. They did not make improvements to their drug and also failed to release valuable information. If they did this, they could have ended up saving lives, but they were consumed by corporate greed. They decided to put human lives at rust because they wanted to make more money.
The cases are not the same, and they are going to be judged on their merits, but you need to get the best representation so justice can be serviced. Rueb Stoller Daniel is a mass tort law firm that accepts cases related to your San Diego Truvada lawsuit, and you can rest knowing that our dedicated class action attorneys are helping hold them accountable for what they have done.