If you sustained injuries from taking Zantac, which is a heartburn drug can turn to a Zantac lawsuit attorney in Washington DC. Available both through over-the-counter or prescription, Zantac is a heartburn medication known to increase the risks of someone developing cancer. It is said that the manufacturers of Zantac knew about this, but decided not to inform consumers because they were afraid the news would affect their bottom-line. Therefore, because of greed, many people have been died or injured for many years now. The manufacturers must be held accountable for their carelessness.
The companies gained over 1 billion dollars from the product sales, while at the same time hiding such a piece of vital information from its consumers. In fact, Zantac was the first of this type of drug to have the highest sales.
Unfortunately, the carcinogenic compounds found in the product has made many of its users to get injured. Do not let yourself suffer through all this without protecting your rights or receiving the compensation you deserve. You can do this by filing a lawsuit against Boehringer Ingelheim and Sanofi for misleading consumer information regarding the dangers of the medication. Both of the companies decided to deliberately ignore telling consumers about the dangers of the drug. This is an act of negligence and carelessness.
Contact our Washington DC mass tort firm today to learn how we can help your claim if you have developed cancer from prolonged Zantac usage.
What is Zantac Used For?
Ranitidine is the common version of Zantac. The drug reduces stomach acid levels by affecting the digestive tract. As such, it was commonly prescribed for digestion problems that included stomach ulcers, heartburn, indigestion, peptic ulcers, intestinal ulcers, and Zollinger-Ellison syndrome. These drugs are also available over-the-counter in low doses, which was highly used to treat heartburns. In fact, anyone with digestive problems was highly prescribed Zantac by doctors to relieve digestive symptoms.
This product/medication was first sold in America back in 1981. For many years, the product made its way to the top 50 list of the most prescribed and used medication in the United States.
What Warning Was Issued By FDA Concerning Zantac?
September 2019 was the first time the FDA put out a warning concerning Zantac. The warning came about after a test conducted on the medication drugs by the FDA. The levels of NDMA were higher than the permitted levels. According to the FDA, the permitted levels of carcinogenic compounds should be restricted to under 100 nanograms. The FDA tests found the tablets to contain over 3,000,000 nanograms of NDMA, which is a well-known carcinogenic compound.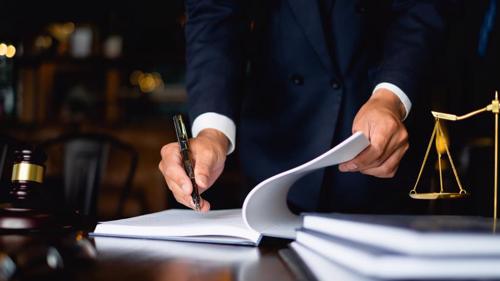 Over the counter, Zantac tablets came in 150 mg tablets, whereas prescription pills came in 300 mg. Zantac prescriptions needed a person to take the pill before going to bed every night for about 6 to 8 weeks. According to the lawsuits filed against the companies, it showed that the companies knew of the cancer risks that came with Zantac. However, they choose to ignore and misinform health care providers and users.
Research has proven that Zantac users have NDMA concentration that is higher than normal in their urine. In fact, the amount is 400 times greater than normal. It is common knowledge that a majority of users would stop taking Zantac if they were aware of the cancer risk that came with the medication.
Is There A Link Between Zantac And Cancer?
Some time ago, the FDA decided to test over 100 Zantac tablets, in which they found that they were carcinogenic substances in all the pills. The shocking thing is that the carcinogen levels were so high and exceeded the FDA's Approved maximum daily limit by over 2000 times. Nitrosodimethylamine (commonly known as NDMA) is the carcinogenic compound found in Zantac.
Studies have proven the link between NDMA and Zantac to different types of cancers. Proof shows that Ranitidine Hydrochloride (Zantac), produced by the companies Sanofi and Boehringer Ingelheim, had the knowledge the product had carcinogenic characteristics but decided not to inform the public purposely.
As such, many people with acid reflux, Barrett's esophagus, duodenal ulcers, gastric ulcers, sour stomach, and heartburn took the medication without the knowledge it could injure them by increasing the risk of one getting cancer.
NDMA affects human organs negatively in several ways. The NDMA compound found in Zantac affects the liver greatly. As such, long-term exposure can result in different conditions that include the following:
Liver, lung, and kidney tumors
Bladder or stomach cancer
Liver Fibrosis
Liver scarring
Other organizations such as WHO (World Health Organization) has listed NDMA (Nitrosodimethylamine) as carcinogenic. This has resulted in several medical and regulatory groups like the FDA to look into the source of the impunity found in ranitidine. This is achieved by studying Zantac carefully to understand the different ways this medication puts users at risk. As per now, the investigation end date is not predetermined. However, the moment the investigations are over, the FDA will take the necessary action based on what they find.
Is There A Recall Issued For Zantac?
As per now, the manufacturers have not issued any recall of the product. The FDA has also not issued a stop selling mandate for the drug. Nevertheless, a majority of the retailers that once sold this product have decided to discontinue the sale of Zantac until the investigation is over. According to current information, it appears the level of NDMA in Zantac is not enough to cause the development of cancer in humans; Although NDMA has been listed as a possible carcinogen compound. The risk is, however, high when a human being is exposed for a long time.
However, a majority of professionals recommend avoiding long-term usage of this medication. The FDA recommends discussing your options with your physicians to find alternatives that are safer.
How Is A Zantac Lawsuit Filed?
For many years, many people across the US are exposed to NDMA as a result of taking Zantac. There are some users who have decided to file class-action lawsuits against the company made Zantac. Therefore, if one has been diagnosed with cancer after using Zantac, that person qualifies to receive compensation. The lawsuit is highly effective if it is bladder or stomach cancer. A lawsuit claim will commonly include the following:
Punitive damages
Medical expenses related to the drugs
Loss of future earning capabilities
Loss of income loss of quality life
Suffering and pain
A successful class-action lawsuit aims at helping victims who were exposed to a carcinogenic compound found in Zantac over time, and they are currently suffering as a result. Such a user will receive financial settlement when the class action lawsuit is successful, which will assist in paying medical costs and other damages such as lost income.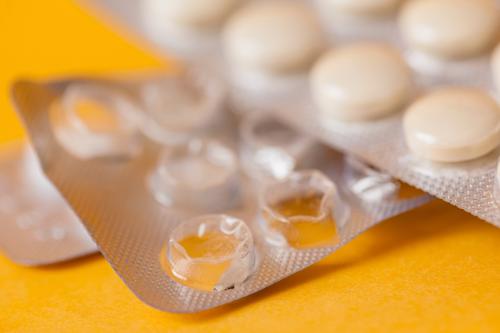 Another huge benefit of a class-action lawsuit is the fact that they set examples to other companies thinking of doing the same route or fail to follow the pharmaceutical's strict labeling standards. Let us not forget all the rules and regulations passed, designed to protect consumers from a similar type of exposure. In fact, all ranitidine users and healthcare experts are recommended by MedWatch to let consumers know about the effects of taking the medication.
MedWatch is an organization that closely and carefully keeps track of medication risks of such an example. As such, filing a lawsuit against the manufacturers of Zantac is done the same way as in any personal injury case. As such, before starting the whole process, it is wise for one to learn how the process works. However, with the help of an experienced lawyer, you do not have to worry about all this. That is because experienced Washington DC Zantac attorney will work hard to ensure your rights are protected and you get the compensation you deserve. Let us not forget the fact that we know how the whole process works and goes.
How Can A Lawyer Help a Zantac Lawsuit?
You need a lawyer with the experience of handling cases related to medical and pharmaceutical. Therefore, if you or someone you know has been injured or died as a result of taking Zantac, your best bet is seeking the services of a professional lawyer. If the loved one is dead because of the medication, you can file a lawsuit for wrongful death.
With the help of our experienced and professional Zantac lawyers in Washington, DC, you will get the help you need to put together a successful case.
Because our attorneys have the experience in dealing with such cases from past lawsuits, you are guaranteed professionalism, collection of evidence, and strong court representation. Furthermore, they will ensure your rights are protected. At Rueb Stoller Daniel, our lawyers will discuss your case with you and convey your legal options.
Remember, you will also play a huge role when it comes to putting the case together. You will have to play a part in evidence collection, which will be used as part of the proof in a lawsuit against the manufacturers. Evidence is paramount for a case to be successful because they are used to back up your claims. The proof collected also plays a role in determining the amount of compensation to receive.
You have the right to file a lawsuit for punitive and compensatory damages. With the help from our lawyers, we will discuss the possible amount you can receive and the amount you deserve. As such, it is wise to calculate your damages carefully to ensure you are getting everything you are owed.
Contact a Zantac Lawsuit Attorney In Washington DC to File Your Claim
Get in touch with our Washington DC mass tort attorneys today at 1-866-CALL-RSD, for your first free none-obligatory consultation. During the free consultation, we will listen to you and provide you with the best legal route. If you decide to hire our lawyer, you will not pay anything until we win the case for you. In other words, we will work on a contingency basis. In other words, you will not pay anything out of pocket. We will take a certain percentage of the amount as payment after winning the case. On the other hand, if we lose the case, you will not pay for the services.