The Penumbra Jet 7 Xtra Flex Catheter was positioned as a remarkable medical solution for stroke patients when it came to removing blood clots in the artery. It was supposed to be quicker, simpler, and safer, but everything has gone wrong since it entered the medical industry.
More and more patients are starting to come out with a list of complaints against the catheter including getting injured after its use. In some cases, patients have passed away because the catheter burst inside of them.
If you are a patient that has noted the effects of this catheter, it's essential to look for appropriate compensation through a Washington DC Penumbra Jet 7 Xtra Flex Catheter Lawsuit. To do this, we recommended trusting our legal team at Rueb Stoller Daniel. Our class action lawyers in Washinton DC are dedicated and have the knowledge and experience to handle your case.
Call (833) 44-DRLAW and set up an appointment with one of our lead lawyers for defective medical device cases. Our goal is always to help clients in need.
What Is the Penumbra Jet 7 Xtra Flex Catheter and What Is It Used For?
To better understand the crux of the matter, it's important to analyze what the Penumbra Jet 7 Xtra Flex Catheter is all about and what it is used for.
The Penumbra Jet 7 Xtra Flex Catheter was engineered to work well when treating stroke patients. For the average stroke patient, the main issue has to do with an artery getting clogged due to a blood clot. When this happens, the body starts showcasing several symptoms, which can become life-threatening.
Due to this, medical professionals try to get rid of the blood clot. With this in mind, Penumbra created a catheter that could go through the veins in your wrist and remove the blood clot. This would be faster, easier, and smoother.
Several processes go into this procedure, but the Penumbra Jet 7 Xtra Flex Catheter would be useful in making it as quick as possible.
However, when the catheter was put to the test, it would burst inside leading to injury and/or death. With over 200 medical device reports now in the hands of the FDA, it has become clear the Penumbra Jet 7 Xtra Flex Catheter wasn't ready for real-life use.
As a result, patients who suffered injuries because of the Penumbra Jet 7 Xtra Flex Catheter can file a lawsuit against the manufacturer. To learn more, reach out to us by calling (833) 44-DRLAWor using our online contact form.
FDA Action & Recall
The FDA's response is often important when it comes to deciding what led to the catheter not working as intended.
In the beginning, the FDA took the time to analyze the device and felt it needed better labeling. This meant they went back to Penumbra in the summer of 2020 and stated the labeling had to change or the device wouldn't get approved for use across America.
The manufacturer quickly made changes to the labeling to ensure healthcare providers knew what they were getting for the removal of blood clots. This included instructions on how to use the catheter safely without harming the patient.
Over time, it has become clear the Penumbra Jet 7 Xtra Flex Catheter doesn't function even when instructions are followed properly.
This is why the manufacturer has recalled all of the catheters.
For those who have already seen the Penumbra Jet 7 Xtra Flex Catheter do damage to their body, it is time to seek legal compensation through Rueb Stoller Daniel.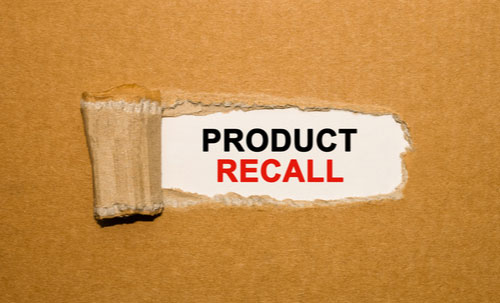 What Problems Have Been Caused By the Jet 7 Xtra Flex Catheter?
The Penumbra Jet 7 Xtra Flex Catheter has caused significant health issues in those who had it used inside their body to remove a blood clot. The sole premise of the catheter was to go through the vein and remove a blood clot that was stopping blood flow to the brain.
However, when the catheter was used, it became evident the device was starting to balloon inside and eventually burst, leading to significant injury to the artery.
If you are someone that has suffered injuries from this catheter, it is imperative to seek legal counsel. This is not how a medical device is supposed to function, and you can hold the manufacturer accountable with a product liability claim.
For more on what you can do in a situation such as this, contact Rueb Stoller Daniel. We are going to be prepared to assist in seeking compensation for all of the medical problems you've dealt with due to the catheter.
What Should I Do If I Was Injured By a Penumbra Catheter?
Getting injured is one of those things that is going to leave you confused as to what your legal options are.
If you are someone that was impacted by the Penumbra Jet 7 Xtra Flex Catheter, then it is in your interest to seek legal consultation through Rueb Stoller Daniel. You will want to collect all relevant medical information about the procedure and how it impacted your health.
It is essential to have all of the dates cited along with any official evidence you can get against the manufacturer.
To make sure this process goes ahead smoothly, we have the legal professionals at Rueb Stoller Daniel to help out. You can call us for a free case review and we will provide comprehensive advice as to what needs to happen next and how to do it as efficiently as possible.
What Damages Can I Be Compensated For?
You are going to have two options when it comes to putting in a legal claim against Penumbra.
With the Penumbra Jet 7 Xtra Flex Catheter, most clients are going to claim economic damages (i.e. lost wages, medical expenses) along with non-economic damages (i.e. mental health issues, chronic pain, emotional distress).
All of these damages can be listed in the lawsuit against Penumbra with the help of Rueb Stoller Daniel. We are a trusted law firm that knows how to move forward with a claim against the manufacturer and will do our best to represent your case fairly.
Our only interest is to make sure your needs are met and that is what we are going to remain focused on from day one.
To have us by your side, call us and book a consultation right now. We will focus on these damages and highlight what can be done for your needs.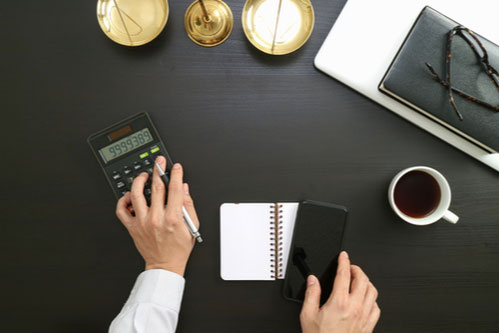 How Much Time Do I Have to File My Claim?
Putting in a legal claim against Penumbra is also going to involve the statute of limitations. It's highly recommended to make sure you are focused on understanding the details revolving around the claim and what it entails.
The statute of limitations for cases like these is set at three years.
You need to have proof the incident took place over the past three years. In the case of the Penumbra Jet 7 Xtra Flex Catheter, you will be fine as long as you file the legal claim right now. The catheter was released recently meaning this is not going to be a concern for anyone that is filing the lawsuit.
If you have any questions concerning the process and what the statute of limitations is in Washington DC, please give us a call or use our online contact form. We will go through everything from day one.
How Much Will an Attorney Cost?
Before getting started on the Penumbra Jet 7 Xtra Flex Catheter, we realize you're going to want to learn more about the underlying fees. It's often assumed the legal fees will add up rapidly when going up against a large manufacturer, but that's not the approach our firm takes.
We are passionate about helping as many clients as possible when it comes to fighting for your rights.
Due to this, we follow what is noted as a contingency fee policy. This means you are only going to pay once the compensation has been paid by the manufacturer. The amount you are going to pay will be a set percentage out of that compensation.
This means nothing is going to come out of your pocket during the process. Everything will be taken from the compensation and the rest is yours.
We do our best to make this fair and will provide all relevant details during the initial consultation. To book your consultation, please call us today.
Call Us About Washington DC Penumbra Jet 7 Xtra Flex Catheter Lawsuits
Due to our experience at Rueb Stoller Daniel, we have seen thousands of medical device lawsuits and helped clients claim significant compensation for what's happened to them.
We understand this can be one of the most troubling times in your life. The side effects and injuries can take a toll on you and that is why having appropriate legal representation is a critical part of feeling better about your situation.
At Rueb Stoller Daniel, we take the time to go through everything including your injury, the catheter's role, and what can be done to put in a reasonable claim. If you want to fight for your rights after the use of the Penumbra Jet 7 Xtra Flex Catheter then we are the right fit.
Please call us at (833) 44-DRLAW and consult with a reputable lawyer in Washington DC.