You will hear all about mass tort lawsuits in the news today, and many attorneys that handle these cases make it sound like your chances of winning millions are very great indeed. Sadly, the vast majority of lawyers oversell their capacity to handle such a case and make the whole process sound very easy.
A Washington DC hernia mesh lawsuit attorney can attest, these cases are not so simple. A mass tort case often means going toe-to-toe with some of the most well-resourced corporations and their experienced legal counsel. They typically involve painful injuries and can drag on for years much to the dismay of the plaintiff.
Nevertheless, though these cases can be drawn out and even be a bit frustrating at times, they are highly important, not just for the people who suffered damages, but for society as a whole. They keep major corporations responsible and protect the public from defective drugs and products.
These cases often involve harmful medications and other serious hazards to the health of humans and the planet.
A Washington DC Hernia Mesh Lawsuit attorney would be committed to helping injured victims get through these complicated cases and receive the compensation they deserve. Call us today at 1-866-CALL-RSD for a free consultation to learn how we can help you.
What Should You Do If You Have a Hernia Mesh Claim?
One of the most common torts that has arisen recently is hernia mesh lawsuits. Hernia mesh is an implanted medical material that is used to treat hernias.
A hernia is often caused by a weak point in the tissue wall, the intestines can often bulge through this point. The weak spot can be effectively "patched up" with hernia mesh.
Despite how effective this treatment can be, it is far from perfect as many patients who have received this treatment can attest. The qualified mass tort lawyers at Rueb Stoller Daniel have skill in handling these types of cases. Feel free to reach out to one of our Washington DC Hernia Mesh Lawsuit attorneys.
Has Hernia Mesh Been Proven to Cause Injury?
Over 90% of hernia conditions are treated with a hernia mesh. Most of these mesh implants are produced by the Bard manufacturing company.
Sadly, this company has been the defendant in many lawsuits for defective medical products over the years. Another well-known company that produces hernia mesh is Johnson-Johnson.
In the United States, over 1 million patients are treated with a hernia mesh each year. Many of the procedures will result in a variety of adverse conditions associated with hernia mesh. It has been estimated that around 50,000 of these patients injured by hernia mesh implants will file a lawsuit against the manufacturers of the faulty mesh.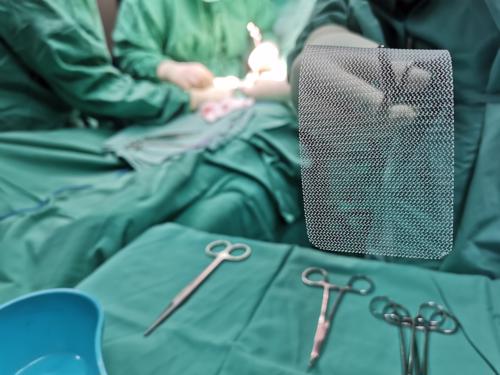 The problem is that hernia mesh needs to be especially strong to do its job well. Hernia mesh is made of plastic and unless it is built to the highest standards has a tendency to break away and this can cause a variety of problems.
Some of the problems that can be caused by Hernia Mesh include:
Tissue fusion
Chronic pain
Mesh migration
Obstructed bowels and blockage
Tearing of internal organs
Repeated hernia repair surgery
If you have been injured or suffered damage caused by a hernia mesh implant, you will need help to recover your compensation. Call the law offices of Rueb Stoller Daniel where a Washington DC hernia mesh lawsuit attorney will be able to assist you.
Why Have Mass Tort Lawyers Been Unable to Get Hernia Mesh Taken Off the Market?
After learning that there are so many issues that can come from hernia mesh implants, you may wonder why they would even be in use. As mentioned, over 90% of hernia conditions are treated with just such a device and you will find that they are still in use throughout most countries of the world.
Many of these mesh implants were designed and produced by the Johnson and Johnson Company. Even though they received many warnings that their products were problematic, only one of their hernia mesh designs was actually taken off the market by the FDA. This means that many other products are still on the market and in use.
Nevertheless, because these implants have been found so dangerous there is little doubt that the lawsuits will continue until all the hernia mesh has been removed from the market. This is something that doctors and the manufacturers of these mesh implants believe.
A Washington DC hernia mesh lawsuit attorney would also be aware of these dangers and the impending product recall.
Here are some of the lawsuits pending involving hernia mesh:
Bard – Davol Division
Bard produced two products that have become the subject of this lawsuit. These are the Composix E/X and Composix LIP.
Bard has already had to pay hundreds of millions of dollars in lawsuits connected to these products. Class action lawsuits and other individual lawsuits are also in process in various states.

Johnson and Johnson (Ethicon)
Ethicon is a division of the Johnson and Johnson Corporation that is responsible for their various lines of hernia mesh. There are over 1500 federal cases in process against this division of the company and are being handled in the State of Georgia. And more are expected to arise in the near future so we advise reaching out to our Washington DC hernia mesh lawsuit attorney.
The first trial was scheduled for the end of 2019. At the moment, Johnson and Johnsons is a name of some notoriety among hernia mesh cases even though they are not the largest manufacturer. This is because their name is famous and has attracted a lot of attention and recognition.
Atrium Medical
Atrium is another manufacturer of hernia mesh implants specifically the C-QUR and has around 500 lawsuits against it at the moment. Most of these lawsuits are being handled out of New Hampshire.
Just like the other manufacturers of hernia mesh, this company is expected to see many lawsuits in the future as well. Please contact a DC hernia mesh lawsuit attorney if you feel you have been wronged.
Schedule a Consultation With a Washington DC Hernia Mesh Lawsuit Attorney!
If you or someone you care about has been injured by a hernia mesh, you will need an expert with experience in hernia mesh cases to begin making your case.
The first step will be getting in contact with Rueb Stoller Daniel where a Washington DC hernia mesh lawsuit attorney who has handled many of these cases and can let you know what your case will entail and what the value will be.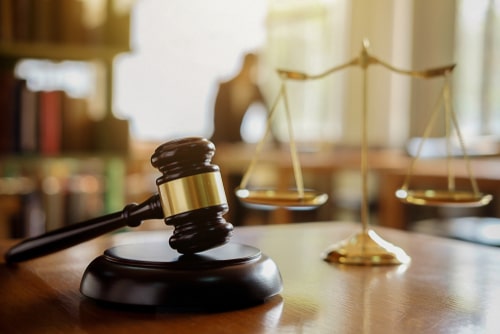 Call our mass tort firm today and schedule your free consultation with our knowledgeable lawyers. We don't want financial pressures to stand between you and the compensation you deserve for the damages you have suffered.
Remember that these major corporations will have a highly-experienced team of lawyers. If you hope that your rights will be respected you will need an equally competent legal counsel, such as our Washington DC hernia mesh lawsuit attorney, at your side to help you with the complexities of navigating the legal system.