You might have seen ads for Taxotere lawsuits. Those are only some of the most recent mass tort cases that are currently being filed in the United States against drug manufacturers.
When it is proven that a drug is dangerous, then patients have the right to file a lawsuit against the manufacturer. If you have suffered an injury contact a Taxotere lawsuit attorney in San Francisco.
A majority of those cases are treated as being mass tort cases. What that means is multiple plaintiffs join together for one lawsuit against the manufacturer that produces the drug. The case gets presented at once, and if you win, then the settlement money will be divided among the plaintiffs.
Call the Rueb Stoller Daniel San Francisco mass tort attorneys at (833) 44-DRLAW to get a free consultation scheduled if you were injured by Taxotere.
Why Are Taxotere Manufacturers Getting Sued?
Ever since Taxotere was introduced into the marketplace, its use has been expanded from breast cancer treatment to other forms of treatment. It is used now for treating the following:
Small-cell lung cancer
Prostate cancer
Stomach cancer
Neck cancer
Head cancer
There is now an exponential number of patients being treated with Taxotere. Whenever patients are undergoing chemotherapy, naturally one of their main fears is that they will lose their hair. They are having to deal with so much already, so going bald can feel like it adds insult to injury.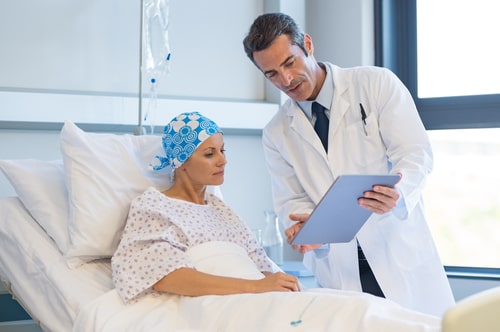 Therefore, when people found out that hair loss was caused by Taxotere, they wanted justice to be served. In the event you have been affected feel free to reach out to our Taxotere lawsuit attorney.
What is the Problem with Taxotere?
According to research, 20-30% of all cancer patients are females with metastatic breast cancer. It is breast cancer that has moved to other areas of the body. The most common type of treatment for this kind of cancer is chemotherapy.
Taxotere is among the most popular chemotherapy brands. It is highly effective in fighting metastatic breast cancer spread in women. In 1996 Taxotere was first approved by the FDA in the United States.
Quite a few issues led to us dedicating case time to our Taxotere lawsuit attorneys. Unfortunately, Taxotere has numerous side effects. The drug not only causes typical side effects (like nausea) but permanent hair loss as well.
People with cancer often have experienced losing their hair, but it is usually not permanent.
What Injuries Might Be Caused By Taxotere?
Hair loss is caused by many cancer drugs. Whenever a patient consults with their doctor about treatment options, normally they will talk about the side effects that are associated with each of the options.
Numerous negative side effects are caused by most cancer drugs.
Those side effects include the following:
Temporary Hair Loss
Easily Bruised
Low Appetite
Infection
Nausea
Fatigue
Once a patient has decided on their treatment, she or he has weighed all of the pros and cons. Aso, they will have experienced a lot of discomfort. It is unavoidable.
Since a majority of patients will choose some kind of treatment, they tend to accept the reality they will need to deal with potential side effects.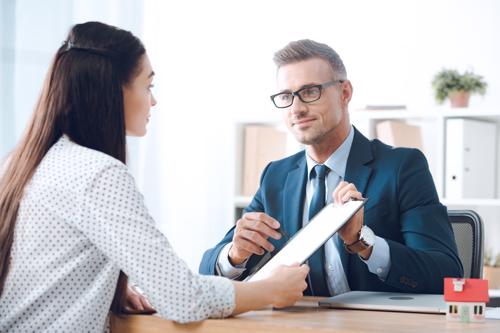 The lawsuits that have been filed against Sanofi-Aventis assert that the company knew about the risks linked to their product but made the decision to deceive the public instead of informing them of these risks. These findings allowed us to gather information to move forward with our Taxotere lawsuit attorneys.
How Can An Attorney Help a Taxotere Claim?
The marketing of Taxotere done by Sanofi-Aventis, they only stated that temporary hair loss was caused by the drug. They, in fact, basically guaranteed physicians that their patients' hair would in time grow back. They stated outright that this hair loss would not be permanent.
It is tragic to think a company that manufactures cancer drugs would hide important information intentionally. Cancer patients already have a hard enough battle. Now their loved ones are having to file legal actions against a manufacturer that was supposed to be helping them.
Sanofi-Aventis is the manufacturer of Taxotere. There is strong proof that the company was aware that permanent hair loss was caused by their drug. The company had the information going all the way back to 2005.
That is when it warned European clients of the risk. The company didn't warn Americans in the United States until ten years later.

So the company knew for ten years that permanent hair loss was caused by their drug. They made the decision not to inform people in Canada and the United States. When you consider all of the millions of dollars that the company made during that time, it does make sense from that standpoint.
They did not want to risk losing this profit. They would instead rather risk having lawsuits being filed against them.
There is evidence as well that a notice was sent to the company from the FDA in 2009 that indicated that Sanofi-Aventis was guilty of misbranding. The FDA advised the company was not being honest with consumers when they claimed their product was safer compared to other options.
That included claiming that hair loss would be just short-term and not permanent.
Mass tort attorneys rely on those warnings given in Europe in order to provide their cases. The evidence proves the company was well aware of what they were doing and decide to continue lying about their drug's effects to continue earning profits.
These instances will lead to the continuance of activity by our Taxotere lawsuit attorney.
Call a Taxotere Lawsuit Attorney In San Francisco Today
If you or a family member used Taxotere and have experienced permanent or long-term hair loss, call a Taxotere Lawsuit lawyer at Rueb Stoller Daniel now. Although how much your damages might be could be in question, you are entitled to receive compensation.
Rueb Stoller Daniel fights to obtain the compensation that you deserve and need. The defendant is going to claim that compared with surviving cancer, hair loss is really nothing.
They claim their drug battles cancer – which is what it is intended to do. They try downplaying the permanent hair loss issue. However, tell this to a twenty-year-old woman who won't ever have hair again.
Call and get your free initial consultation scheduled today with our mass tort firm in San Francisco at (833) 44-DRLAW. We will review your case and tell you whether or not you qualify to be part of a mass tort claim. Also, we can tell you what your case might be worth.
Drug companies have attorneys who work for them so you should too. We offer a free consultation and you will not pay a thing until your claim has been settled.