There are many retired and active-duty military personnel that may have experienced hearing damage while serving their country using earplugs that were not properly designed according to the law firm Rueb Stoller Daniel. In this article we will discuss what actions led to our San Francisco 3M earplug lawsuit.
These were developed by a company by the name of 3M for use in military situations for people that were in the Armed Forces between 2003 and 2015 and these individuals may be eligible to file a San Francisco 3M earplug lawsuit if problems occurred.
3M is a well-known business that is located in Minnesota that was working with the US military to create these earplugs. They were designed for the purpose of using them during combat situations, specifically for protecting the ears of soldiers that were out in the field.
The objective was to provide two benefits which included blocking out the sound of blasting noises and allowing them to hear each other. The earplugs could literally allow them to hear voices, and not the blasting sounds, which is why they were considered so innovative.
What happened was 3M did not notify the US government about many of the earplugs being defective. As a result of this, partial and complete hearing loss was developed by those in the military during that time.
Our San Francisco class action attorneys truly believe that active-duty personnel and veterans should obtain some sort of compensation for the disservice that was delivered to them, thusly leading to the creation of the San Francisco 3M earplug lawsuit.
Why Did 3M Earplugs Not Work?
Soldiers that were in Iraq and Afghanistan that used these earplugs during combat, between 2003 and 2015, or may qualify for recovered damages from 3M. By using them, they may have developed tinnitus, partial hearing loss, or they may have gone completely deaf.
The earplugs were supposed to be designed by 3M to allow fluid communication, and at the same time, block out explosions and other loud noises. Aearo Tech is the business that designed them, a company that was acquired by 3M back in 2008.
It took a total of 10 years or more for someone to finally come forward about the flaws in the design. Subsequently, the US government was paid over $9 million by 3M based upon these allegations.
Done as a type of cover-up for the faulty design of the earplugs, they were fully aware of what they had done. These earplugs were subsequently discontinued.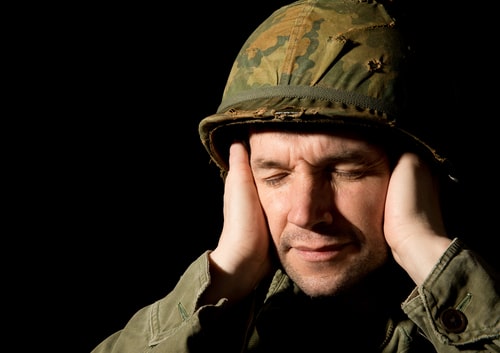 Can Anyone File A Lawsuit Against 3M Over These Earplugs?
If you want to file a lawsuit in San Francisco, CA, you must meet certain criteria; that begins with a medical professional diagnosing you with having tinnitus. Additionally, you must have been discharged from the military, or you should have a hearing impairment rating that is on a scale designed by the US Department of Veterans Affairs.
One other thing to note is that you must have served in the military, and used the earplugs, between 2003 and 2015. Active personnel and veterans could be compensated if they fit these particular criteria.
What Model Of 3M Earplugs Led To Tinnitus Development?
These Combat Arms earplugs, which are dual-ended, were manufactured by 3M. Designed for use during 2003 and 2015, they were the ones that failed.
Those that used them may have developed partial hearing loss, or complete hearing loss when using these earplugs regularly.
One thing that soldiers did note is that the design of the earplugs was too short and made it difficult to fit properly inside of the ear. This is what allowed external noise to make its way in which ultimately led to the damage to the inner ear.
Problems Reported By Soldiers That Used Them
Overall, these 3M combat earplugs were much shorter than they should have been. As a result of this, they did not fit in the human ear very well.
They could easily become loose, and as a result of this, the hearing loss did occur. Balance problems, permanent hearing loss, and tinnitus were developed by those that use these for extended periods of time.
False claims made by 3M about these products led everyone to believe that they would experience sufficient protection when using them. Since they felt they would be protected, they thought everything was okay. However, this was not the case.
Overview Of Tinnitus And Military Hearing Loss
Some service members reported hearing loss. They might experience tinnitus which would cause buzzing, hissing, or ringing in their ears. Once this condition occurred, it was very difficult for them to hear anyone that was over 3 feet away. These are just a few reasons why so many are getting involved with the San Francisco 3M earplug lawsuit.
The US Department of affairs believes that nearly 3 million veterans are receiving disability because of hearing loss or tinnitus that they developed while serving their country. It is because tinnitus can be quite common that some people reporting this may not have even used the 3M earplugs.
Lawsuits Related To These Defective 3M Earplugs
In 2016, it was the distribution company itself that made claims about these earplugs to the government. A qui tam suit was later filed because of the earplugs.
It alleged that 3M was liable for flaws made in the product and deceptive claims. This allowed us to create the San Francisco 3M earplug lawsuit.
Additionally, action was also taken regarding the flaws associated with the earplug design. The Department of Justice, in 2018, settled this for over $9 million with 3M.
It is only when legal action is taken by service members that they can potentially be compensated. In 2019, hundreds of additional lawsuits were filed because of the faulty 3M earplugs.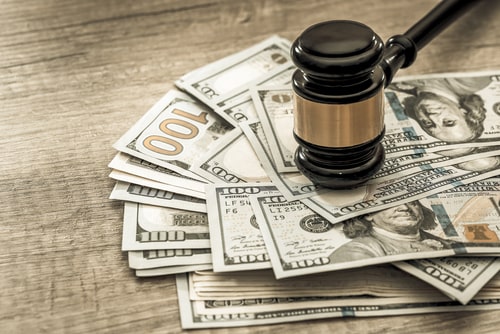 Schedule A Free Consultation For Your San Francisco 3M Earplug Lawsuit
It should be noted that only the government was compensated because of the mistake of 3M and not service members. The US military, those that served between 2003 and 2015, and were diagnosed with hearing loss, could receive this compensation.
If you are currently pondering the possibility that you have developed hearing damage because of these faulty 3M earplugs, contacting our San Francisco 3M Earplug Lawsuit attorneys would be a good choice.
Our lawyers have a great deal of experience working with these types of cases. Rueb Stoller Daniel is a law firm that you should contact so that we can discuss what options are available. Give us a all today at (833) 44-DRLAW.