We've seen a gazillion commercials for mass tort action lawsuits on TV all the time, especially in regard to hernia mesh lawsuits. High-street Hernia Mesh lawsuit attorneys get behind the camera and tell people that they can get them millions of dollars in their hernia mesh case lawsuit settlements.
They make statements that they can't back and make it appear as if winning a mass tort action is a walk in the park.
The reality is very different. San Francisco mass tort action lawsuits are often filed against some of the richest and largest corporations and companies in the world, including hernia mesh manufacturers.
These cases usually involve intricate medical issues related severe injuries due to hernia mesh complications. Some mass tort action lawsuits may even take more than twelve months just to develop. They can be quite frustrating, depressing, and painful for the plaintiffs suffering from or suffered hernia mesh complications and injuries.
However, as disheartening and painful as these hernia mesh implant lawsuit cases may be, more often than not, mass tort lawsuits are necessary. They protect the general public and individuals like yourself from defective and/or harmful hernia mesh products, including hernia mesh implants and other hernia mesh failure migration.
Typically, mass tort action cases cover dangerous drugs, medical products, and pollution, such as defective hernia mesh products and serious complications. If you or your loved ones have suffered serious injuries due to a hernia mesh implant, it's crucial to seek the assistance of experienced San Francisco mass tort action attorneys who specialize in hernia mesh lawsuits and medical device recalls.
Where To File A Hernia Mesh Claim
Perhaps the most recent mass tort lawsuit has been the hernia mesh lawsuit. Hernia mesh is commonly used to support damaged or torn scar tissue around hernias; it's a pretty straightforward concept.
There are a couple of types of hernias, and they occur when intestinal tissues bulge through a weak spot of abdominal wall in the cavity where they reside. Surgeons often employ a hernia mesh to seal up this hole, much like repairing a punctured tire.
However, the problem here is that hernia mesh surgery has been associated with significant issues. It has even been revealed that hernia mesh can be harmful to patients, leading to hernia mesh complications and injuries.
At Rueb Stoller Daniel, our experienced class action lawyers are actively handling a couple of hernia mesh cases. If you or a loved one has suffered due to a defective hernia mesh implant, it's crucial to seek legal representation from our dedicated hernia and surgical mesh lawsuit attorneys.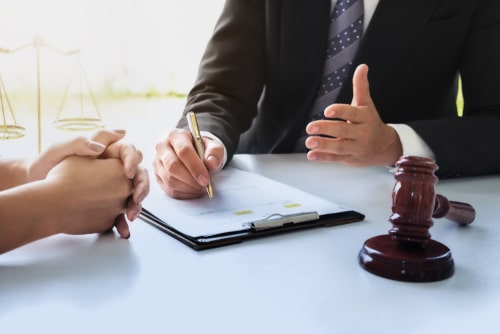 Why Are Attorneys Convinced That Hernia Mesh Is Harmful To Their Clients?
Hernia mesh is a popular surgical implant and is used in approximately 90% of all hernia surgeries and repairs. Bard manufactures a fair share of hernia mesh products used in these surgeries.
Over the last couple of years, Bard has been mentioned in several hernia mesh lawsuits for all kinds of faulty medical device products.
Each year, roughly one million American patients get a hernia mesh. Unfortunately, a majority of these patients end up stuck with adverse side effects associated with defective hernia mesh, resulting in a hernia mesh lawsuit.
Surveys conducted estimate that there are nearly 50,000 patients who eventually sue hernia mesh manufacturers for their pain and suffering and injuries.
The issue with hernia mesh is that hernia mesh is made of plastic – and plastic can tear and break pretty easily. When that happens, patients with hernia mesh settlement find themselves dealing with all kinds of medical complications and problems, including:
Tissue fusion
Infections
Mesh migration
Chronic pain
Damage of internal organs
Obstructed bowels
A follow-up hernia repair surgery
The mesh can also move around in the patient's body
Do you have a hernia mesh, and you've experienced symptoms like these? If so, get in touch with a reputable and experienced San Francisco mass tort action lawyer to file a hernia mesh lawsuit and seek the compensation you deserve.
Can Mass Tort Action Attorneys Get Hernia Mesh Removed From The Market?
With all the problems surrounding hernia mesh lawsuits, it's understandable that people would want to know if mass action attorneys can get hernia mesh products pulled from the market. But don't forget that hernia mesh products are still used in a staggering 90% of hernia surgeries.
Sadly, these hernia mesh products still remain available in most countries, despite the ongoing hernia mesh lawsuits and mesh lawsuits.
Johnson and Johnson, a notable manufacturer of hernia mesh products, had different types of their hernia mesh products on the market. After the FDA issued strict warnings to many hernia mesh products manufacturers, they removed one model from the market.
However, that did not seem to get in the way of them marketing their other medical devices and products for hernia mesh repair surgeries and additional surgery.
Until hernia mesh is completely pulled from the market, the hernia mesh lawsuits won't stop. There's no doubt that the product is dangerous, and even doctors and those who make them are aware of this fact.
Luckily, so are the professional class action attorneys in San Francisco, CA, who specialize in hernia mesh lawsuits and medical device recalls.
What Manufacturers Have Ongoing Hernia Mesh Cases?
While there are those hernia mesh cases that have been dismissed and others settled, a majority are still ongoing. Some of the major ongoing mass tort action lawsuits include:
Bard – Davol Division
There are two main products from Bard that the hernia mesh victims are mentioned in this case: Composix LIP and Composix E/X. Bard has already compensated patients with millions in settled hernia mesh lawsuits.
There are still several unresolved federal hernia mesh cases with about 1,800 plaintiffs. In addition, there are also ongoing class action lawsuits and individual claims against Bard in different states.
Johnson and Johnson – Ethicon
Ethicon is a division of Johnson and Johnson that manufactures hernia mesh. There are nearly 1,500 federal hernia mesh suits against Johnson and Johnson that are still pending. The lawsuit is happening out of Georgia.
The company also expects to be mentioned in other similar federal lawsuits in different states in the coming years. While Johnson and Johnson haven't manufactured a high number of hernia mesh products, so far, they are the most mentioned defendant in hernia mesh cases partly because the name of the company is familiar to the public.
Atrium Medical
This company's hernia mesh products are called C-QUR. Atrium Medical is facing 500 hernia mesh lawsuits, with a majority of them being handled outside New Hampshire. But, as with the other mentioned defendants, they can expect more trials in the future regarding hernia mesh lawsuits.
When there are many mass tort action cases, they can be combined to form what's called Multi-Jurisdiction Litigation, which means that all these hernia mesh lawsuits from different regions of the country are tried in one court.
This streamlines the process and makes hernia mesh litigation less confusing. Besides, it saves all parties involved money and time. If all hernia mesh cases were tried independently, the costs for hernia mesh attorneys would reach seven figures, plus, it would take forever.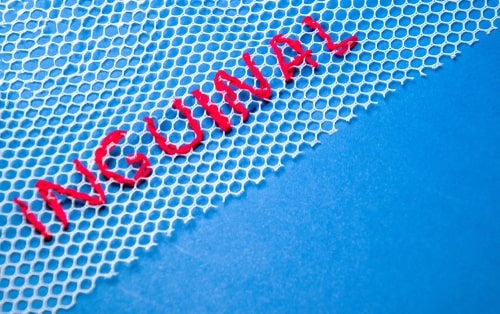 A San Francisco Hernia Mesh Lawsuit Attorney Is Here For You!
Have you, your child, or a loved one suffered injuries caused by a hernia mesh injury or complications? Take action today and contact well-reputed mass tort lawyers in San Francisco, CA, who specialize in hernia mesh lawsuits. You don't want to sit and watch as you miss your window of opportunity—it could be the only chance you get to seek compensation for hernia mesh injuries and hernia mesh claims.
Call Rueb Stoller Daniel today at 1-866-CALL-RSDto schedule a free initial consultation with experienced hernia mesh trial attorneys.
Don't forget that these big hernia mesh manufacturers have a swarm of attorneys working for them. So hire the best legal minds to represent you in your hernia mesh lawsuit and ensure your rights are protected.