Currently, a mass tort case is underway against the manufacturers of Taxotere, a drug commonly used to treat cancer. Companies that manufacture drugs like these have a responsibility to ensure that they are safe. If a drug turns out to cause harm or to pose a danger to patients, anyone who took it has a right to sue the manufacturer for their damages.
Typically, cases like these fall into the mass tort classification. In essence, a group of plaintiffs files a single lawsuit against the company. Assuming that they win the case, any settlement money that is recovered is then divided between all of the plaintiffs. In San Diego, the office of Rueb Stoller Daniel specializes in handling mass tort cases. If you experienced problems as a result of Taxotere treatment, reach out to us today to talk about your options.
What Is The Reason Behind The Taxotere Lawsuit?
Taxotere was initially introduced as a treatment for breast cancer. Since its introduction, however, its uses have grown. Today, doctors use it to treat a variety of other types of cancer including head, neck, stomach, prostate, and small-cell lung cancer. Because it has so many uses, a large number of people have been treated with Taxotere.
Hair loss is a major concern for anyone who is going through chemotherapy. Patients in this position already have so much stress to deal with that losing their hair makes things even worse. When these patients found out that one of the side effects of Taxotere is permanent hair loss, they naturally wanted to hold the makers of the drug responsible.
What Problems Does Taxotere Cause?
Women who have been diagnosed with metastatic breast cancer account for 20 to 30% of all cancer patients. This condition is diagnosed when breast cancer metastasizes to other areas of the body. When this happens, patients usually undergo chemotherapy as part of their treatment.
Taxotere is one of the most commonly used chemotherapy drugs. It helps keep metastatic breast cancer from spreading in women. The FDA approved the drug for use in the US in 1996.
Despite its benefits, Taxotere also has many unwanted side effects. Along with causing nausea and other side effects commonly associated with chemotherapy, it also can result in the permanent loss of hair. Granted, hair loss has been linked to cancer treatment for many years. Up until the use of this drug, however, the hair loss was rarely permanent.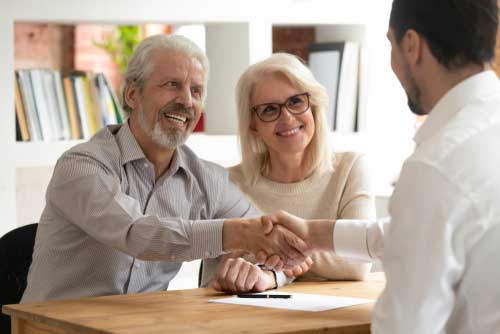 What Are Some Of The Most Common Injuries Caused By Taxotere?
A lot of drugs that are used to treat cancer cause patients to lose their hair. Doctors usually inform patients of this potential side effect when they are discussing the various treatment options that are available. Some of the most common side effects associated with cancer drugs include the following:
Nausea
Fatigue
Increased susceptibility to infections
A loss of appetite
Easy bruising
Fatigue
A temporary loss of hair
Related: Mass Tort Defendants Face More than Just Civil Damages
When deciding which treatment option to pursue, patients naturally consider the advantages and disadvantages of each option. Cancer treatment is never comfortable. Most patients go into the process understanding that they will experience certain side effects.
In regards to the lawsuit against Sanofi-Aventis, the plaintiffs claim that the drug manufacturer knew about the risks of the drug but purposely kept important information from the public.
Mass Tort Attorneys Must Show That The Manufacturer Was Aware Of The Risk
When Taxotere was originally marketed by Sanofi-Aventis, the drug manufacturer said that any hair loss caused by the drug was temporary. They even went so far as to assure doctors that any hair lost by their patients would eventually grow back. They specifically stated that the drug did not cause permanent hair loss.
It is hard to believe that a company that makes drugs for treating cancer would purposely hide information like this. People diagnosed with cancer are already dealing with a tremendous amount of stress. On top of that, they now have to deal with taking legal action against the manufacturer since they were lied to.
Taxotere is manufactured by Sanofi-Aventis. There is evidence showing that they knew that the drug resulted in permanent hair loss. Based on the evidence, they were aware of the problem as far back as 2005. It was then that they provided warnings to European clients about the risk. Sadly, they waited another ten years before warning patients and the US.
That means that for ten years, the company knew that their drug could potentially cause people to permanently lose their hair. Rather than telling patients in Canada and the US, however, they intentionally hid the information from the public. If you think about how many millions of dollars the company brought in over this ten-year period, it is easy to see why they chose to deceive patients. They would rather risk being sued then miss out on an opportunity to earn all of that profit.
Evidence has also been uncovered showing that the company was notified by the FDA in 2009 that they were misbranding their products. At the time, the FDA called the company out for being dishonest and claiming that their product was a safer alternative to other treatment options. Part of this deception included claiming that patients would only suffer temporary hair loss.
The mass tort case filed against the company is based heavily on the European warnings. The fact that the company issued these warnings in Europe shows that they were aware of the problem and chose to lie to the public anyway as a way of protecting their profits.
Reach Out To A Mass Tort Lawyer In San Diego Right Away
If you or a close family member experienced permanent or long-term hair loss as a result of using Taxotere, contact Rueb Stoller Daniel right away. We can help you seek damages in the Taxotere lawsuit, ensuring that you are compensated for your injuries.
At Rueb Stoller Daniel, we will work hard to ensure that you are fairly compensated. Part of the defense strategy of the company is to claim that permanent hair loss is minor when compared to overcoming cancer. Their primary argument is that the drug is effective at treating cancer. As part of their defense, they try to minimize the issue of long-term or permanent hair loss. What they don't understand is how devastating a loss like that can be to someone who will never be able to grow hair again.
If you experienced hair loss as a result of Taxotere, set up a free consultation with our mass tort attorneys in San Diego at (833) 44-DRLAW right away. We will take a close look at your case to determine whether or not you are eligible to file a Taxotere lawsuit in San Diego. We will also help you understand how much money you are likely to receive.
The drug manufacturer that made Taxotere is represented by a team of skilled class action attorneys. That is why you need to have a lawyer of your own. There is no charge for the consultation and you don't have to pay for our services until the claim is settled.