The Jet 7 Xtra Flex catheter has been in the news for all the wrong reasons due to the resulting injuries and deaths in San Diego. This FDA-approved medical device was cited as a good option for stroke patients but ended up leading to a long list of unwanted effects including bursting and ballooning.
If you are someone that has been dealing with the effects of this malfunctioning catheter, it is time to call Rueb Stoller Daniel. We can help you file a San Diego Penumbra Jet 7 Xtra Flex Catheter lawsuit and make sure you receive compensation for what has taken place.
Call (833) 44-DRLAW to set up a consultation with our defective medical device attorneys in San Deigo.
What Is the Penumbra Jet 7 Xtra Flex Catheter and What Is It Used For?
Let's begin with the basics when it comes to the Penumbra Jet 7 Xtra Flex catheter.
This catheter's purpose is to help with neurovascular surgery, which ensures the revascularization of patients can be done quickly as soon as they develop symptoms associated with an acute ischemic stroke. The catheter would help release pressure and make it easier for the patient to overcome their resulting symptoms.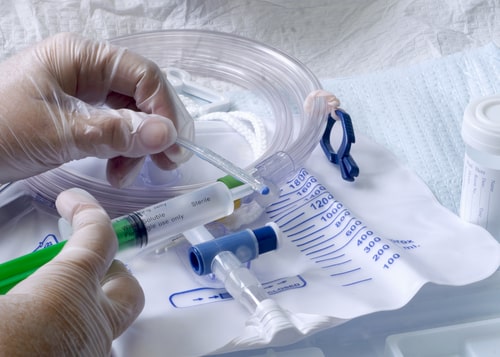 In general, the symptoms associated with an acute ischemic stroke including the artery to the brain getting blocked by a blood clot. As soon as the blood starts getting cut off to the brain, this can lead to a long list of related symptoms, which can be life-threatening. The only way to overcome this issue is to remove the blood clot and ensure the blood flow is up to par with what is needed.
This is why revascularization becomes important with the use of an injection to get rid of the clot.
With the catheter, surgeons can move forward with a thrombectomy procedure to get rid of the blood clot using a person's veins and arteries. As the catheter goes into the artery in the wrist or groin, it can help guide the surgeon towards the clot for them to remove it quickly. As soon as they lock onto the clot, they can begin using suction to get rid of it.
This is the general premise of the catheter and what it was designed to do medically.
While this was the intention of the manufacturer, the results didn't come out to be what was advertised. Instead, there have been hundreds of cases where the device didn't perform well and led to injuries or death.
FDA Action & Recall
The FDA assessed both the JET 7MAX configuration and the JET 7 XTRA Flex Catheter during its initial report. The product was cleared to enter the market, but the FDA generally follows a set of postmarket safety guidelines to determine the viability of a medical product. The same was done for this product.
Due to its initial research into the postmarket safety data, the FDA stated the importance of a Notification to Healthcare Providers on behalf of the manufacturer. This included letting the health care providers know more about the product including warnings, instructions, and precautions. This information wasn't present and the FDA required it from the manufacturer right away.
Once the labeling came through, the product was approved at the end of August in 2020.
Since it has been approved, the FDA has been inundated with a long list of medical device reports listing the Jet 7 Xtra Flex catheter as the reason for several medical cases including deaths, hemorrhage, cerebral infarction, and vessel damage. The reports state the device wasn't working as intended and continued to fail, which would lead to rupture, expansion, ballooning, and sometimes comprehensive separation.
The FDA hasn't recalled the item, but it has been voluntarily recalled from the market by the manufacturer due to the medical device reports. Using this information we were able to form San Diego Penumbra Jet 7 Xtra Flex Catheter lawsuit.
If you wish to learn more about what the FDA has to say about this, please give us a call at (833) 44-DRLAW.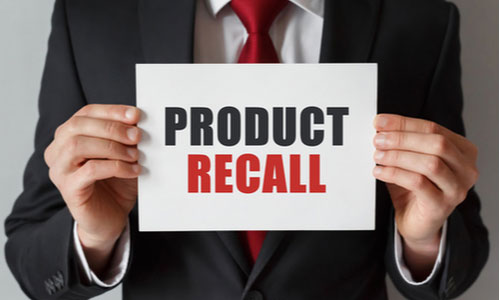 What Problems Have Been Caused By the Jet 7 Xtra Flex Catheter?
The Jet 7 Xtra Flex Catheter has been listed for causing several different problems over the past few months. This has led the manufacturer to immediately recall the product to determine what the root cause is for these issues.
The testing that was done by the manufacturer showed the device couldn't handle the pressure that was put on it. There are certain bursts of pressure that need to be accounted for by these types of medical devices and the Jet 7 Xtra Flex catheter wasn't able to keep up. This is what led to a long list of medical issues involving hemorrhaging and vessel damage to name a few.
Due to all of these medical problems that have been listed by the medical device reports, the manufacturer had no other option but to recall the product. The issues caused by the defects have led many to join our San Diego .
If you believe this has been the root cause of your medical issues, feel free to call Rueb Stoller Daniel to learn more about your options. We can assess the details associated with your case before moving forward with the lawsuit.
What Should I Do If I Was Injured By a Penumbra Catheter?
If you are someone that has recently gone through with a procedure involving this catheter then it is recommended to file a legal claim against the manufacturer right away. At Rueb Stoller Daniel, we are going to be the number one option for your legal requirements and will ensure everything goes ahead as you want it to.
We are going to help sort through the evidence, look through the medical reports, and prove that you were impacted by the malfunctioning catheter.
The best course of action is to come to our law firm at Rueb Stoller Daniel and get started on a case against the manufacturer. To get started, call (833) 44-DRLAW and see what can be done starting right now.
What Damages Can I Be Compensated For?
Compensation is going to be the number one detail on your mind and rightly so.
At Rueb Stoller Daniel, we have helped clients receive significant compensation when they have been wronged and the same can be done for you. The law protects you in these cases and that is why we are going to take the time to step in and help out.
The damages you can get compensated for include economic damages such as medical fees, rehab fees, lost wages, and non-economic damages such as emotional suffering and pain.
We will go through all of these details during your initial consultation while shedding light on what can be done next. Give us a call or use our online contact form to see what your options are moving forward.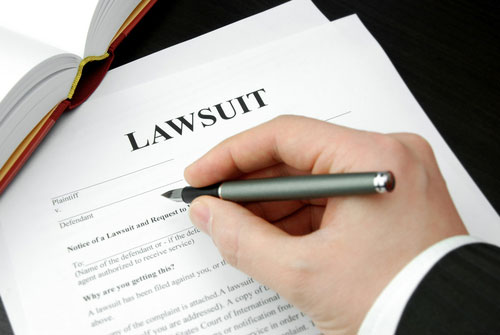 How Much Time Do I Have to File My Claim?
In California, the statute of limitations for product liability is set at two years. It is important to note that the clock starts when it's discovered you were injured because of the defective device, or when the harm reasonably should have been discovered.
It is essential to have all of the necessary medical documents proving your symptoms in hand when filing a claim. This is going to help build your case against the manufacturer and so that you can receive full justice for what has taken place.
If you want to file a claim as soon as possible, Rueb Stoller Daniel is ready to help. We are going to go through everything on your behalf and make sure your legal needs are met in regard to the San Diego Jet 7 Xtra Flex Catheter lawsuit.
How Much Will an Attorney Cost?
At Rueb Stoller Daniel, we do not try to squeeze our clients by pressuring them into large payments. We understand this is a situation that is difficult to go through due to your symptoms and all of the effects that take place when a medical device doesn't work.
Due to this, we take pride in offering a contingency fee setup. Please reach out to us to see if we could assist you with the San Diego Jet 7 Xtra Flex Catheter lawsuit.
This means you can set up a percentage deal with the law firm that is paid after the compensation comes through. You will not be expected to make the payment beforehand, which will allow you to focus on what matters the most and that is fighting for your rights.
To learn more about our fee structure, call Rueb Stoller Daniel today.
We Can Handle Your San Diego Penumbra Jet 7 Xtra Flex Catheter Lawsuit
If you or someone you love has been going through a long list of side effects due to the Jet 7 Xtra Flex catheter and want to make sure action is taken on your behalf, it is time to reach out to our San Deigo class action lawyers at Rueb Stoller Daniel.
We will take the time to dig through all associated case details to pinpoint what the catheter did to your body and why it had a troubling effect on your quality of life.
Our legal team has dealt with these types of cases over the years and understands how to make things as easy as possible for you.
Feel free to give us a call at (833) 44-DRLAW and learn more about what we can do for you. This is a wonderful opportunity to seek compensation and make sure your voice is heard with the help of Rueb Stoller Daniel.