Zantac is a medication that was designed to address a variety of digestive disorders and was made available to many millions of people either over the counter or through a medical prescription. However, recent studies have found that this medicine is laced with an especially harmful compound that has been linked to the increased risk of cancer.
Those who have suffered injuries and damages from the use of Zantac must contact a Los Angeles Zantac lawsuit lawyers. Rueb Stoller Daniel has a team of class-action lawyers who can help you find restitution for your losses.
What Issues doe the FDA Have With Zantac?
A recent study performed by the FDA took a close look at over 100 Zantac tablets. The results showed the terrifying presence of a harmful compound that can potentially cause cancer. Furthermore, this known carcinogen was present in quantities that far exceeded the recommended daily dosages set by the FDA, by as much as 30,000 times. NDMA (nitrosodimethylamine) is carcinogenic and its presence in Zantac has affected many people.
There is a great amount of evidence that shows that NDMA is especially harmful to humans and the links between cancers caused by the presence of NDMA in Zantac have been well established. The investigations that have looked into the links between cancer and NDMA in Zantac have revealed that the manufacturers of this medication, Boehringer Ingelheim and Sanofi, were well aware of the presence of NDMA in their medication and chose not to inform their customers of the risks.
Zantac was an effective relief to a wide variety of digestive conditions including sour stomach, duodenal ulcers, gastric ulcers, Barrett's Esophagus, and others. Because of this, the drug was taken by many people for prolonged periods of time and with some very unpleasant results.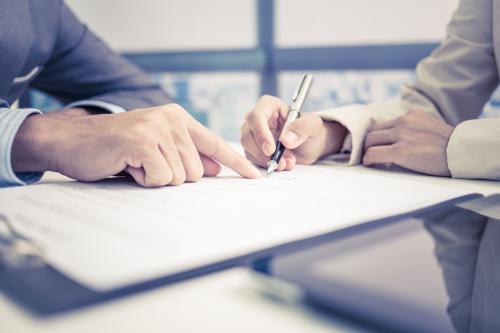 Zantac was an effective relief and so it became very popular and the revenues collected by Boehringer Ingelheim and Sanofi surpassed $1Billion. Still this was done by keeping the public in the dark about the true nature of the contents of Zantac.
But, the use of this unsafe medication by so many people looking for relief to their digestive conditions has led to serious health issues. Those that have been harmed by the continued use of Zantac soon began to file lawsuits against the deceptive companies and seeking compensation for the harm caused. It is important that these companies are made responsible for the harm they caused not only so that the plaintiff can receive their rightful compensation but so that issues like this are not continued in the future.
What is Zantac used to Treat?
Zantac is also known by its generic name Ranitidine and is used to affect the processes of the digestive system. For example, it reduces the levels of acids in the stomach that can lead to a variety of uncomfortable problems from heartburn to ulcers.
Some of the conditions most commonly addressed by Zantac include:
Zollinger-Ellison syndrome
Duodenal ulcers
Indigestion
Peptic ulcers
Heartburn
Stomach ulcers.
Intestinal ulcers
Zantac is offered as an over the cancer treatment for certain conditions and also in stronger prescription medication. Since it first appeared on the markets in 1981, Zantac has been prescribed by many thousands of doctors to treat a variety of digestive ailments.
Zantac has also climbed to the ranks of one of the top 50 most commonly prescribed medications.
What Warnings Have Been Issued By The FDA Regarding Zantac?
The FDA first released its warning about the potential dangers of Zantac in 2019, the warning listed the carcinogenic compounds in the medication, and the harmful quantities of this compound the medication contained. Zantac contains higher quantities of NDMA than the FDA considers safe for consumption.
The FDA has decided that only 100 nanograms of NDMA are a safe amount of this compound for consumption, but the amounts in Zantac far exceed this amount. A single tablet of prescription Zantac can contain as much as 3,000,000 nanograms of NDMA.
An over-the-counter Zantac will typically be smaller and is served in a 150 mg tablet. The prescription variety is a much larger dose and can contain as much as 300mg. These prescription tablets are designed to be taken once every day typically before bed.
The lawsuit that was brought against the pharmaceutical companies that produced Zantac showed that Sanofi and Bohringer Ingelheim were aware of the content of NDMA and the potential this compound has for causing cancer. Still, they chose not to notify the proper medical personnel or the general product of the potential hazards.
Is There A Clear Link Between Cancer And Zantac?
NDMA, the carcinogenic found in Zantac, has an especially negative impact on the organs of the body, especially the liver. Some of the effects of NDMA can include:
Liver scarring (cirrhosis)
Fibrosis of the liver
Kidney, lung, or liver tumors
Cancer of the stomach or bladder
The World Health Organization has listed NDMA as an, especially harmful carcinogen. Many regulatory commissions including the FDA are currently looking for the true causes of Zantac contamination. The results of their investigations will determine the best course of action.
The date the results will be released is as yet unknown. Nevertheless, the authorities responsible for these situations will have a better idea of what action to take to safeguard the public after these results have been fully examined.
Has A Recall Been Issued For Zantac?
The FDA has not issued any orders for recalling Zantac to the pharmaceutical companies responsible for the production of Zantac. Those stores that supply these medications have also not been ordered to remove Zantac from their shelves. Still, some stores have seen the amount of trouble surrounding the use of this potentially hazardous medication and taken the liberty of removing Zantac from their inventory.
The truth is that even though the NDMA is potentially carcinogenic, there is still reason to believe that the amounts found in Zantac are still too small to be a threat to humans. Still, experts agree that the longer the exposure to these harmful compounds the higher the chances for harm. For this reason, the public is advised not to use Zantac for an extended period of time.
The FDA takes this suggestion a step further and advises you to seek alternative medications for addressing your health conditions. There are many similar medications on the market that do not contain NDMA and provide the same or similar benefits.
How Is A Zantac Lawsuit Filed?
Since it was first released, there have been many people who have fallen victim to the contents of Zantac and suffered greatly. The sheer number of Zantac lawsuits have come together to form a class action lawsuit. This means that anyone who has suffered injuries or illness caused by Zantac and its compounds can seek full compensation for their losses. This is especially true for those who suffered bladder or stomach cancer.
Zantac lawsuits are often concerned with the following damages:
A loss of income
Pain and suffering
Medical expenses to address damages caused by Zantac
The loss of earning ability in the future
A loss of quality of life
Punitive damages
Class action lawsuits are very important to individuals and societies as a whole. For example, the class action lawsuits for Zantac means that all who have been harmed by Zantac can seek compensation as an extension of the class-action lawsuit. In addition to seeking compensation for the pain and medical expenses connected to Zantac use, they will also be able to seek compensation for the wages they lost due to time spent off work.
In addition to benefiting the individual who was harmed, the class action lawsuit may also benefit many others as well. They set precedents for pharmaceutical companies to adhere to and this ensures a safer product from these for-profit organizations. Sometimes laws will be made as a result of a class-action lawsuit which will also serve to protect the individual from defective and harmful products.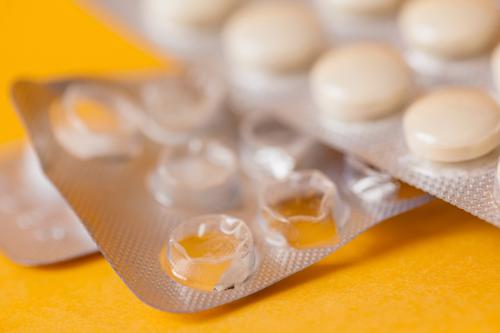 The lawsuit will be filed much in the same way any other personal injury lawsuit is filed. For this reason, it is a good idea that you fully understand this process before you begin your quest to receive compensation. This is why seeking help from a qualified legal professional is always the best way to begin.
The same goes for those who have lost a loved one due to the conditions caused by a harmful medication, such as Zantac. The family must seek out a lawyer well-versed in wrongful death cases. The expertise from these knowledgeable professionals will allow you to avoid some of the common errors that can derail your chance of compensation. They will also know how to assemble a strong case that will hold up in court if the negotiations fail to reach a resolution.
A Los Angeles Mass Tort Attorney will also be able to look over the details of your case and provide an important direction on how to proceed. This information will be crucial to you the plaintiff who will have to collect the evidence needed to make your case strong. This can seem like a very difficult task and without an experienced perspective, it can be easy to make some major errors.
File a Claim With a Los Angeles Zantac Lawsuit Lawyer
If you have been injured or suffered losses because of the harmful effects of Zantac and its carcinogenic constituents, you will need help. The damage caused by Zantac can have very long-reaching implications and you will need an experienced counselor if you hope for compensation for your losses.
This is where the experienced attorneys at Rueb Stoller Daniel Law Offices will be able to help. Call today to schedule your free consultation with our expert Los Angeles mass tort firm who will tell you if you have a case and what it will be worth.
We don't want financial concerns to stand in the way of you and your rightful compensation. For this reason, we offer all our services at no upfront charges. As a matter of fact, we will not charge you a thing, until we have won your case and we can take or fee from the winnings. Contact the Rueb Stoller Daniel firm at 1-866-CALL-RSD to schedule a free interview with our legal professionals.