Truvada is an antiretroviral drug that has been closely associated with osteoporosis and kidney failure. People were aware of the side effects of taking the medication, but mistake the manufacturers made was hiding information regarding improvements that could have eliminated the adverse side effects.
If you or a loved one used Truvada and developed health complications, you might be eligible to file a claim and have the state award adequate compensation for your losses, pain, and suffering. A Truvada lawsuit lawyer in Los Angeles will review your case and help you get the maximum compensation possible. Call our mass tort law firm today at 1-866-CALL-RSD to get your claim started.
What Is Truvada?
Truvada is a medical product manufactured by Gilead Sciences. It is a fixed dosage made up of TDF (tenofovir disoproxil fumarate) and antiretroviral medications emtricitabine. Truvada can be used as a PrEP drug for HIV/AIDS.
Can Taking Truvada Lead To Kidney Problems?
The kidney is a vital organ in the human body responsible for the metabolism of antiretroviral medications. That means HIV patients highly depend on healthy kidneys for their medicines to work. HIV patients who are under medication are not commonly found to have kidney problems, but those taking Truvada are at significant risk of developing such complications, including renal failure.
According to a study conducted in 2012 by the University of California, Truvada increased the risk of chronic kidney disease in people that used the drug by as much as 33% each passing year. Sings of the kidney complications would manifest about a year or so after a patient stops taking medicine.
What Is The Link Between Bone Injuries And Truvada?
Gilead is touted to be a company that has a significant monopoly over the making and distribution of HIV/AIDS drugs. It, however, is marred by lawsuits from different people that developed TDF-related complications, such as bone loss attributed to a lower mineral density in the bones. The complainants say they would have opted for safer, more effective, and reliable medicines if they were made aware of the side-effects of using Truvada.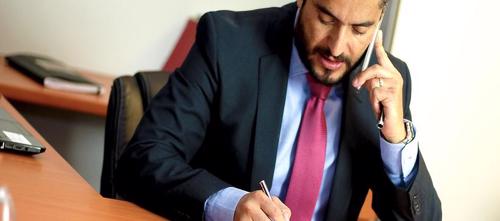 At Rueb Stoller Daniel, we have highly experienced Los Angeles Truvada Lawyers that will offer you the legal assistance you need when filing a lawsuit against the makers of this drug. If you or a loved one suffers from osteoporosis, osteopenia, or any other health complication attributed to the use of Truvada or any other medicine from Gilead Science, we have a team of accomplished legal experts that will help you seek justice and compensation cause of the product made by this company. We shall offer our services on a contingency fee basis. You, thus, will only pay us once we have helped you win the compensation you rightly deserve.
What Side-Effects Are Associated With The Use Of Truvada?
According to several studies, antiretroviral medications have been associated with the development of various health complications that include brittle bones, kidney disease, and osteoporosis.
HIV patients that have complications of the bones are believed to face this problem because of the reduced mineral density in the bones, causing a faster degeneration of the bones due to their compromised mass and overall strength. Furthermore, people with HIV that are taking Truvada have also shown a significant risk of kidney issues and renal failure. The same problems have been seen in HIV patients that are taking TDF-related drugs like Viread, Stribild, Symfi Lo, and Atripla. The newer TAF drugs have not been found to have the same risk as those associated with the use of Truvada.
Gilead Sciences opt to delay the release of Truvada because they wanted the drug's patent prolonged. But even then, the company faces numerous lawsuits from across the country in which the plaintiffs are seeking compensation for the harm caused by the medicine. The claim cases are largely considered the best way of making Gilead Sciences own up to their mistakes that compensate the victims suffering because of their product.
Some of the kidney problems associated with the use of Truvada include:
Chronic kidney disease
Acute renal failure
Fanconi syndrome
Acute kidney injury
Declining kidney function
Partial or total kidney failure
Some of the bone injuries believed to have some links to Truvada include:
Decreasing bone density
Osteopenia
Bone fractures
Osteoporosis
Tooth decay
Tooth loss
Dental issues
Does Gilead Sciences Currently Face Any Truvada Lawsuits?
Gilead Sciences has many pending lawsuits, most of which are from people with HIV that suffered adverse side effects attributed to the use of their antiretroviral medications. As of April 2019, Gilead Sciences faced 41 suits file against its product, Truvada, from people across 12 states. The cases were filed as personal injury lawsuits.
If you or a loved one used Truvada and developed health complicated because of taking this antiretroviral drug, you might be entitled to compensation for your illness, pain, and costs of treatment, and other losses attributed to being sick.
TDF Lawsuit Against Gilead Science For Making And Distributing An Unsafe Drug
In May of 2018, patients living with HIV filed a suit against Gilead Sciences accusing the company of delaying the production of a better version of their TDF that would be less harmful. The complainants further added that the manufacturer of Truvada failed to warn users of medicine of its side effects even though they were aware of the potential of such complications occurring ever since 2001.
Class-Action Suit Against Truvada
In April of 2019, 41 people suffering from kidney damages, bone degradation, and osteoporosis associated with taking Truvada file a class-action lawsuit against the drug. In their suit, they were seeking full compensation from the makers of Truvada for the health problems they develop after using Gilead Sciences' product. The claimants were diagnosed with the health issues that were assessed and found to have close links to the use of Truvada, a product of Gilead Sciences Company.
Can I File A Lawsuit Against Gilead Sciences?
At Rueb Stoller Daniel, we are more than glad to help people that are pursuing a case against Truvada and its manufacturers. We are open to accepting your pleas and representing your rights and interests irrespective of your state. We are there for you if you discover that you have renal failure, dental problems, kidney complications, or even severe bone loss. Our team of legal experts will do a free consultation and offer a non-obligatory review of your case to help you fully understand what to expect.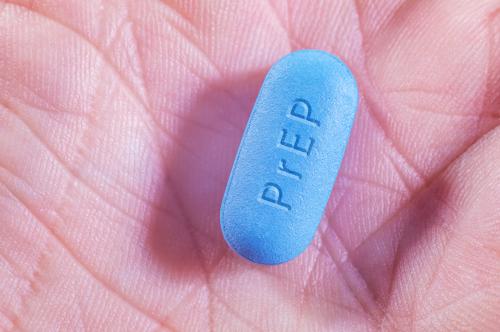 How Much Will Hiring A Reliable Truvada Lawsuit Attorney Cost Me?
We will offer our services on a contingency fee basis, meaning you get to pay us once we have helped you recover your damages. The contingency fee might vary depending on various factors surrounding your claim case. The attorneys assigned to your case will investigate the matter to help them figure out what compensation you should receive. But we will deduct a small percentage from the money awarded to you which will cover the time and resources we put into your case.
The suit will be filed like a personal injury case. It, however, will need experienced legal minds and health professionals that will be vital in putting together a winning formula that will see you awarded the highest possible amount.
Get A Free Consultation With A Truvada Lawsuit Lawyer In Los Angeles
Gilead Sciences face numerous lawsuits, and many more are still to come. They are to be held accountable for what they did. They are makers of Truvada, and they fail to make improvements that would have made their drug safer, thus saving lives. However, Gilead Sciences were driven by corporate greed at the expense of the wellbeing of the public.
Every case filed against Gilead Sciences is different, and each is to be judged based on its merits. However, you stand better chances of winning if you enlist the services of reputable, experienced, and reliable mass tort law attorneys here at Rueb Stoller Daniel. We have lawyers that specialize in cases related to Truvada among other medications that have been found to cause adverse health effects in people.
Call our Los Angeles mass tort lawyers today at 1-866-CALL-RSD to find out more about how we can help and the next step you should take when filing a Truvada lawsuit.