Veterans and Members of the Armed Forces and other personnel in active duty must protect their ears from the loud discharge of firearms in training and combat. However, Version 2 – 3M Combat Arms Earplugs have been found faulty. If you served in the United States armed forces between 2003 and 2015 and used these 3M Earplugs, you may be able to file a Los Angeles 3M earplug lawsuit to pursue damages.
The 3M Company is a Minnesota based organization that designs earplugs for use in the United States Military. These protection devices were made to protect the hearing of soldiers on the field. The report of cannon fire, blasts from explosive devices, and other deafening noises natural to the field of operations can be blocked out by these devices. But, they were designed to still allow for verbal commands and communications to be audible.
This was the product description submitted to the US government. Nevertheless, what was not included in the report was the fact that many of these devices were defective. Because of these defects, those who used these devices were subjected to loud noises that could result in partial or total hearing loss.
For this reason, the law offices of Rueb Stoller Daniel offer assistance to those who have suffered from such defective devices. Our skilled class action lawyers in Los Angeles will fight vigorously to ensure that those in active duty and veterans receive the compensation due for their damages they may have sustained in the line of duty and from disservice of the 3M manufacturers.
Why Are 3M Earplugs Believed To Cause Harm?

During the period between 2003 to 2015, the armed services were deployed across Afghanistan and Iraq and took part in various theaters of military operations. The 3M products in question were in common use by military personnel but did not always perform as intended. The result is that many of these enlisted men and women suffered full or partial hearing loss and other conditions like tinnitus.
It was not until 10 years later that someone finally stepped forth and blew the whistle on these flaws. After an intense investigation, it was found that the 3M Company paid the US Government over $9 Million to ensure there would be no backlash. This was a direct cover-up from a company that knowingly hid the design flaws and the dangers they placed. A bit of good news is that the production and use of these devices have been discontinued.
How Can You File A 3M Earplugs Lawsuit?
If you have used these devices and are wondering if you have a case, there are some things to know about filing a lawsuit in Los Angeles, CA. First of all, you will need to have a diagnosis that indicates you have tinnitus. You may have also been discharged from the armed services and have a partial or total loss of hearing according to the impairment rating used by the United States Department of Veteran Affairs. Your tenure in the armed forces will also be between 2003 and 2015. Those veterans and active personnel who have fit these criteria have a high possibility of collecting compensation for this impairment.
What Are The Earplugs That Have Been Linked To Hearing Issues?
The dual-ended 3M Combat Arms Earplugs are the subject of these lawsuits. These protective devices were supplied to members of the armed services between the years of 2003 and 2015. The defective products did not protect the ear from moderate to extreme damage. The results were as small as tinnitus to as large as full hearing loss for many veterans serving during this time.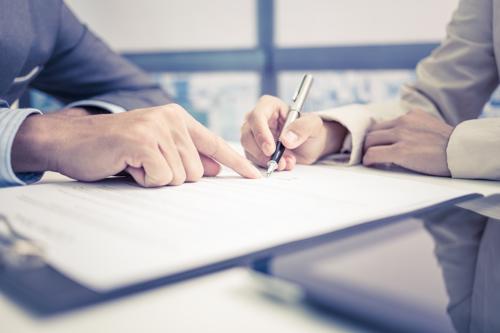 Furthermore, there were many reports made that indicated the earplugs were too small to properly fit the ear and provide protection. The exterior noise was allowed to pass around the protective devices and this caused damage to any extent.
What Hearing Issues Were Reported By Soldiers Who Used 3M Earplugs?
The 3M combat earplugs that were provided to the armed forces were too short to serve their purpose. The dimensions were too small to fit properly inside the average human ear. This means that with any passage of time, the earplug would move and the efficacy of its protection diminished. This exposed just about anyone who used these earplugs to moderate to severe hearing loss. Some of the problems reported included partial or total hearing loss or conditions of tinnitus.
What Is Military Hearing Loss Or Tinnitus?
Hearing loss is one of the most common complaints from service members. They also suffer from a strange hearing phenomenon called tinnitus, characterized by a hissing or ringing sound that reverberates in the ears. Those who have suffered this condition will often have a hard time clearly understanding the verbal communication of a person standing no more than 3ft away.
Have Any Los Angeles 3M Earplug Lawsuits Been Filed?
In 2016, a distribution company working with 3M made their concerns about these defective products known to the government. In their report, they mentioned the defective products and the deceptive claims made by 3M. But, they did not mention any of the supposed flaws associated with the faulty earplugs.
3M settled with the Justice Department for a total of $9.1 Million in 2018. But this lawsuit only compensated the federal government. Service members seeking compensation have had to take their own action.
Who Can Participate In A Lawsuit Over Defective Earplugs Supplied By 3M?
If you believe your case and conditions make you eligible for compensation, act right away. Only a consultation with a professional class action lawyer from Rueb Stoller Daniel can provide you with a full understanding of your situation and what options are available to you. Call the Law offices of Rueb Stoller Daniel at (833) 44-DRLAW for a free consultation with our legal experts. Our Los Angeles class-action law firm will provide you with a free consultation and explain to you the best course of action for your situation.