Today, it is normal to see mass tort lawsuits on TV. You will see some class-action attorneys claiming to be capable of getting you millions. Such attorneys often make promises they can never keep and make it seem that winning a mass tort case is very easy.
The reality is far from that. Your Los Angeles hernia mesh lawsuit attorney will be going against large, rich corporations. They usually involve complicated medical problems. Developing some of the cases takes over 1 year and can be incredibly painful and difficult for plaintiffs.
The cases might be painful and time-consuming, but they are still necessary. They are necessary to protect people from harmful and defective products. The vast majority of cases involve pollution, medical products, or dangerous drugs.
Where Can You File a Hernia Mesh Claim?
Hernia mesh has become a common mass tort issue in recent years. Hernia mesh is used for repairing a hernia. It is quite a simple concept. If the hernia wall has a weak spot, the intestines will budge. Doctors use hernia mesh to plug the hole. It can be described the same as patching a leak in a swimming pool or bicycle tire.
One thing you should be aware of is that the hernia mesh isn't perfect. Scores of patients have discovered just how harmful it can be. Our class action lawyers are handling several hernia mesh claims.
Why Do Los Angeles Attorneys Believe That Hernia Mesh Causes Injury?
Hernia mesh is used in 90 percent of hernia repair surgeries. The vast majority of them are manufactured by a company known as Bard. The company has been involved in numerous lawsuits over the years for a wide variety of defective medical products. Another known manufacturer of hernia mesh is Johnson and Johnson.
In the United States, about 1 million patients receive hernia mesh every year. Most of the patients end up with hernia mesh-associated side effects. It is estimated that 50,000 patients end up filing lawsuits against hernia mesh manufacturers after sustaining injuries.
The fact that hernia mesh is made of plastic is the key reason why it causes such injuries. Plastic tears and breaks easily. If that happens, patients can experience medical issues, which include:
Tissue fusion
Chronic pain
Mesh traveling through the body
Tearing of internal organs
Mesh migration
Obstructed bowels and bowel blockage
Need for secondary hernia repair surgery
If you have a hernia mesh and experience any of the issues above, be sure to contact Rueb Stoller Daniel, a mass tort lawyer in Los Angeles.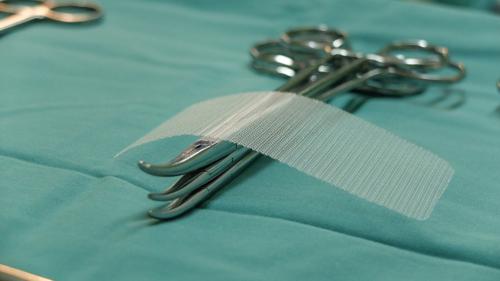 Why Have Mass Tort Attorneys Been Unable to get Hernia Mesh Taken Off the Market?
After reading about all the problems linked to hernia mesh, the question you probably have is why they are still in use. As previously mentioned, they are used in 90 percent of hernia repair surgeries. You will still find them being used in most countries in spite of the dangers that they pose.
Over the years, Johnson and Johnson have released many varieties. The company got severe warnings from the FDA and actually ended up taking just one version out of the market. It means that the company still markets other varieties of hernia mesh.
The lawsuits will most likely be there until all the different varieties are taken off the market. It has been shown that the product is dangerous. Both the manufacturers and doctors are aware of this fact. Los Angeles mass tort attorneys are also aware of the risks posed by hernia mesh.
While some of the suits have been either settled or dismissed, many more are still pending. Today, there are still several class-action lawsuits that are still pending. Some of these might end up being settled while others will end up in a trial.
Here are some of the lawsuits pending involving hernia mesh:
Bard – Davol Division
Products involved in these suits are from Bard and are Composix E/X and Composix LIP. Bard has already spent hundreds of millions of dollars to settle these cases. Currently, there are more than 1,800 plaintiffs with federal cases still pending. There are also class action and individual lawsuits against the company that are still pending in different states.
Johnson and Johnson (Ethicon)
Ethicon is a Johnson and Johnson division that deals with the manufacture of hernia mesh. There are about 1,500 federal cases pending against the company and are being handled out of Georgia. Additional state and federal cases are expected in the coming future. The first trial was scheduled to begin in the fall of 2019. Johnson and Johnson is currently the most popular defendant when it comes to hernia mesh lawsuits even though it is not the leading manufacturer of mesh in terms of volume. The main reason for this is that they are such a huge brand that attracts a lot of recognition and attention.
Atrium Medical
Atrium Medical is the manufacturer of hernia mesh known as C-QUR. The company currently has 500 lawsuits against it. The vast majority of the cases have been filed out of New Hampshire. The company expects to deal with additional suits with time, just like the rest of the defendants.
Mass tort cases are usually combined to become what's referred to as Multi-Jurisdictional Litigation. What that means is that all the federal cases will be combined into one and tried in one court. It is a great way to reduce confusion and streamline the process. It helps save defendants, plaintiffs, and courts a lot of money. If the cases were to be tried in each state it would cost millions and take a very long time.
Call a Los Angeles Hernia Mesh Lawsuit Attorney Today!
If you or a loved one has been injured by a hernia mesh, ensure that you talk to a mass tort lawyer who's experienced in Hernia Mesh Cases. To start your claim, get in touch with our Los Angeles mass tort law firm. There's a time frame within which you should file your claim. If you miss this window, you will probably never get the compensation that you are entitled to.
We offer a free trial consultation to start off the process, call us to schedule it. The lawyer will look at your case and provide you with additional information. You need to have a lawyer by your side since insurance companies and hernia manufacturers have their lawyers too.