Taxotere lawsuit attorneys in Boston are handling claims against the manufacturers of the drug. Companies manufacturing drugs such as these should take adequate responsibility to make sure they are safe for use. If a drug is found to pose a danger or cause harm to a patient, anybody who may have taken it has a right to file a suit for the damages inflicted on them.
Cases such as these generally fall under the mass tort category. First and foremost, a group of plaintiffs will have to make a single suit against the negligent company. Assuming the case is successful, any recovered settlement money will be subdivided amongst all the aggrieved plaintiffs. The Rueb Stoller Daniel office in Boston specializes in dealing with mass tort cases. If you were a victim as a result of getting Taxotere treatment, call our Boston class action attorneys now at (833) 44-DRLAW to discuss all your various options.
What Is The Reason For The Taxotere Suit?
Taxotere was initially set in motion as a breast cancer treatment plan. However, since its advent, its applications have grown. These days, doctors use it for treating other forms of cancer like the neck, prostate, head, stomach, and small-cell lung cancer. Considering how it has a variety of applications, numerous individuals have received Taxotere treatment.
For anybody in chemotherapy, losing your hair is a huge concern. Patients going through this situation already have a lot to deal with, and hair loss only makes things worse. As soon as these patients knew that among the side effects of Taxotere is getting hair loss permanently, it was only natural for them to want to hold the manufacturers of the drug accountable.
What Are The Problems Caused By Taxotere?
About 20-30% out of all the cancer patients are women who have metastatic breast cancer. The diagnosis of this condition happens after breast cancer has metastasized into other body areas. When that occurs, patients often have to go through chemotherapy treatment.
Taxotere is among the most prevalent used chemotherapy drugs in the market. It assists in keeping metastatic breast cancer from spreading in ladies. In 1996 the drug was FDA approved for usage in America.
In spite of its advantages, Taxotere comes with several unwanted side effects. Together with nausea and other effects often associated with chemotherapy, it also results in permanent hair loss. For several years now, loss of hair has been associated with cancer treatment. P until the usage of this drug, loss of hair was hardly permanent.
What Are Some Of The Prevalent Injuries Resulting From Taxotere?
Majority of drugs utilized for treating cancer result in patients losing their hair. When talking out the various treatment choices available, doctors will typically inform patients about this possible side effect. Other common side effects linked with cancer drugs treatment include but not limited to:
Nausea
Fatigue
Increased susceptibility to infections
A loss of appetite
Easy bruising
Fatigue
A temporary hair loss
When making a decision as to which treatment choice to go for, patients will naturally look at the pros and cons of every option. Treating cancer is never a comfy endeavor. Many patients head into the procedure, knowing they will expect to experience particular side effects.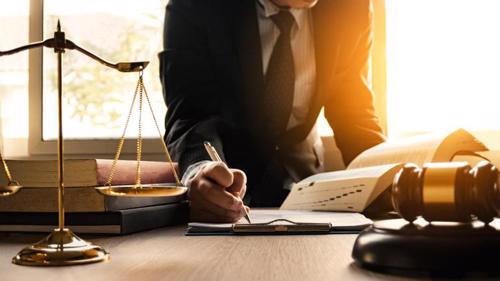 With regard to the suit filed against Sanofi-Aventis, plaintiffs claim the maker of the drug was aware of the risk the drug involved but intentionally withheld vital information from the general public.
How Can A Lawyer Help A Taxotere Lawsuit?
When Sanofi-Aventis first marketed Taxotere, the maker of the drug claimed that any loss of hair resulting from the drug would only be temporary. They went as far as assuring doctors that any hair loss caused by the drug was going to grow right back. They categorically stated the drug would not result in permanent hair loss.
It is difficult believing that a company tasked with making treatment drugs for cancer would intentionally hide information such as this. Persons who have gotten a cancer diagnosis already have a humongous load of stress to handle. In addition to that, they will have to deal with the process of taking legal action against the negligent manufacturer because they were not told the truth from the start.
Sanofi-Aventis manufactures Taxotere. There's proof that shows that they were aware the drug caused permanent loss of hair. The evidence supports they know about the issue since 2005. That was when they issued a warning to European customers concerning the risk involved. Unfortunately, they decided to wait ten plus years before giving notice to consumers and America.
That indicated that the company was aware the drug could cause people permanent hair loss. Instead of letting patients in the US and Canada be informed, they purposefully hid that piece of information from the public. But if you look at it like, for the past ten years, the company has been minting millions of dollars. It's simple, seeing how they were at ease deceiving patients. Instead, they prefer the risk of getting sued compared to missing out on a chance of earning a profit.
There is also additional evidence indicating that back in 2009, the FDA notified the company about their products being misbranded. What's more, the FDA called out the company for not being honest and claiming their products as safer compared to other treatment plans. Part of the manipulation entailed claiming consumers would be subject to temporary hair loss.
The European warnings are the basis that heavily hinges the mass tort case filed. The fact that the company issued a warning to Europe indicates they knew about the issue but instead opted to lie to the general public as a technique to protect their profits and earn more.
Call Our Taxotere Lawsuit Attorneys In Boston Right Away
If you or a close person you know experienced long-term or permanent hair loss caused by using Taxotere, reach out to Rueb Stoller Daniel immediately at (833) 44-DRLAW since you may be entitled to make a claim. We can assist you in seeking out damages in the Taxotere suit and make sure you are reimbursed for injuries caused.
Here at Rueb Stoller Daniel, we work hard to make sure you are compensated fairly. The company's defense plan will be to claim that as compared to berating cancer, permanent hair loss is a small price to pay. What they don't get is how overwhelming such a loss can be to somebody not able to grow out their hair ever again.
If you suffered permanent hair loss caused by Taxotere, you could set up a consultation with our class action law firm in Boston immediately. We will review your case to ascertain whether or not you fit the profile to file for a mass tort claim. We also assist you in understanding how much money you stand to gain.
Taxotere drug manufacturers have a team of lawyers at their disposal. That's why you need to get one too. The consultation is free of charge, plus you won't need to pay to get our services until the suit has been settled.