The Jet 7 Xtra Flex Catheter has been making the rounds as a significant medical concern in recent times. More and more patients are starting to come out with injuries and some have passed away due to the device malfunctioning during a procedure. This illustrates a significant cause of concern for those who continue to deal with injuries associated with the catheter in Boston.
If you or your loved one are dealing with or dealt with the side effects of this catheter, please take the time to reach out to us at Rueb Stoller Daniel. We can file a Boston Penumbra Jet 7 Xtra Flex Catheter lawsuit on your behalf and represent you.
We are a trusted legal team that has handled large medical lawsuits in the past. We are passionate, resourceful, and all about setting high standards.
To get started with one of our top-tier class action lawyers in Boston, all it takes is a phone call to (833) 44-DRLAW. We will book your consultation and get started right away.
What Is the Penumbra Jet 7 Xtra Flex Catheter and What Is It Used For?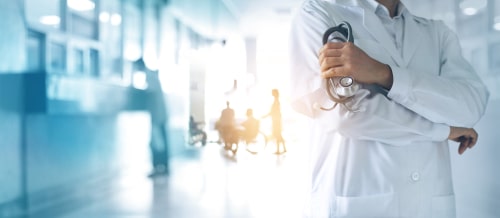 The Jet 7 Xtra Flex Catheter was specifically designed to help patients that had gone through a stroke and were dealing with a blood clot in the artery close to the brain. This is one of the most common types of strokes and it is the one Penumbra claimed could be treated using its catheter.
The idea was the surgeon would use the catheter to go through the wrist and keep moving towards the blood clot until it was visible.
As soon as it was visible, the revascularization process would begin by getting rid of the blood clot. The general purpose was to use the Jet 7 Xtra Flex Catheter as a way to remove the blood clot so blood flow is restored to normal.
While this was how the product had been advertised, it still didn't work out as intended and led to significant symptoms.
The best course of option is to call Rueb Stoller Daniel.
FDA Action & Recall
The FDA has been playing a prominent role in the approval of this device. It was at the end of August 2020 when the device was approved by the FDA because it had passed the labeling requirements that were cited by the government agency.
The manufacturer was asked to cite all precautions and instructions directly on the label for healthcare providers.
While all of this was done by Penumbra, the device didn't function as promised and resulted in a long list of health issues during the procedure.
While the FDA hasn't recalled the device, it has been recalled by the manufacturer. The medical device reports continued to pour in with the FDA stating they received 200+ reports in recent times due to the device not working well.
This is something that is going to be listed in the lawsuit if you decide to move forward with a claim.
What Problems Have Been Caused By the Jet 7 Xtra Flex Catheter?
The Jet 7 Xtra Flex Catheter has been cited in a long list of medical device reports due to its impact on the human body during procedures. Studies showed the catheter wasn't working as intended and instead led to significant medical concerns among patients.
This included bursting inside the artery, not helping with the blood clot, and/or ballooning to the point it was causing injury to the patient.
These are problems that were not only seen in the short-term but continue to impact people according to medical experts.
If you are one of those individuals then it is time to reach out to our professionals at Rueb Stoller Daniel. We are going to go through everything, see the medical reports, and then pinpoint how the lawsuit is going to be developed for you in Boston.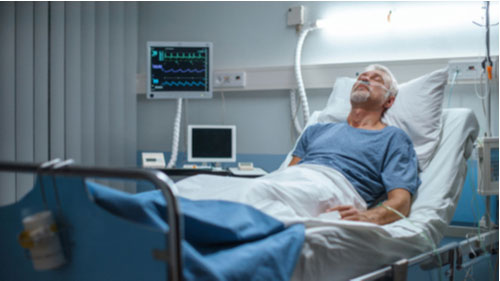 What Should I Do If I Was Injured By a Penumbra Catheter?
Let's assume you were injured by a Penumbra catheter and want to seek compensation in Boston.
You are going to have several options that can be listed in the lawsuit. The best option is to move forward with Rueb Stoller Daniel and see what can be done on your behalf. The legal team is going to push all of its resources into the lawsuit to fight for the compensation you deserve.
We realize how important it is for you and will do everything in our power to help. We have experience in handling these types of cases and will do everything in our power to achieve a favorable outcome.
For more on what we can do as a law firm, please call us today.
What Damages Can I Be Compensated For?
You are going to have a long list of damages that can be claimed when it comes to the Jet 7 Xtra Flex Catheter lawsuit.
If you or someone you love has been affected by the catheter then it's recommended to file for both economic and non-economic damages. These damages are going to be cited in the initial claim against the manufacturer along with how this has changed your quality of life.
With economic damages, the focus is going to be on any expense you have paid out-of-pocket due to the resulting injury. This can include lost wages, medical expenses, prescription drug fees, and anything else that was paid for due to the injury.
With non-economic damages, the focus is going to be on the harm beyond financial losses. This can include chronic pain, mental health concerns, emotional anguish, and/or anything related to your quality of life.
If you want to learn more about the damages that can be referred to in the lawsuit, feel free to call Rueb Stoller Daniel. We will have our experienced defective medical device lawyers go through your case details before listing the relevant damages.
How Much Time Do I Have to File My Claim?
With legal claims of this nature, you are going to have to look towards the statute of limitations in Massachusetts.
For a case such as this, there is going to be a set statute of limitations of three years. This means from the time that the first side effect or injury caused by the catheter was medically reported, you are going to see the clock start ticking.
Several variables go into this process including when the injury was discovered. If it is proven the injury was discovered later on, the statute of limitations can move forward. However, this is going to be determined on a case-by-case basis.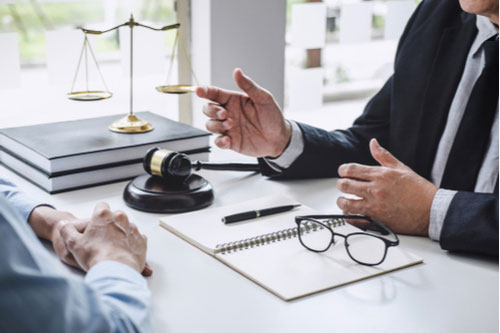 With your specific case, we realize it is going to come down to the details associated with the case. Rueb Stoller Daniel is more than happy to go through everything with you during the initial consultation. This includes what the statute of limitations is in Massachusetts, how it pertains to your case, and what needs to happen in the coming days.
If you want to learn more, call us and see what we have to offer.
How Much Will an Attorney Cost?
The fee is going to be an essential component of any modern lawsuit as you determine whether or not it's feasible to move forward with a claim.
At Rueb Stoller Daniel, we appreciate the importance of budgeting and will always work with our clients through a contingency fee structure. This means we set up a percentage-based option where the client is going to pay a specific percentage to us out of the resulting compensation.
This provides peace of mind as you can focus on the lawsuit rather than how to come up with the initial payment.
We realize how difficult it can be to come up with a payment, so we use this approach to demonstrate our laser-focused approach to helping clients. This also demonstrates our ability to trust the legal work we do for medical lawsuits.
Please take the opportunity to speak to one of our reputable, experienced attorneys at Rueb Stoller Daniel, the goal is always to work with our clients to make sure the process is as simple as possible. We are never going to put you in a difficult position during your time of need.
Trust Us With Your Boston Penumbra Jet 7 Xtra Flex Catheter Lawsuit
Dealing with the ongoing symptoms of a malfunctioning catheter is something no one wants to face. If you are someone that is in this type of situation and had to deal with the aftermath of a catheter-related injury in Boston, please reach out to our defective medical device attorneys.
Rueb Stoller Daniel is heralded for being a cutting-edge legal team with years of relevant experience and the ability to handle medical-related lawsuits. We are a fully qualified law firm that is going to take the time to pour through everything before creating a versatile legal strategy.
This includes understanding your case details, collecting evidence, and making sure you file a legal claim against Penumbra.
If you are in this type of situation and want help from a trustworthy law firm, call Rueb Stoller Daniel at (833) 44-DRLAW.