You might have come across ads involving Taxotere lawsuits. Those represent only part of the latest mass tort cases being filed currently in the US against the manufacturers of the drug. After being proven dangerous, patients using a drug are entitled to file an Atlanta Taxotere lawsuit against the manufacturer.
Most of these cases are viewed as mass tort cases. This means that several complainants join in filing a single lawsuit against the manufacturer of the drug. Such cases are presented as a single case, and if the complainant side wins, then the various plaintiffs are set to share the compensation money among themselves.
Reach out to the Rueb Stoller Daniel Atlanta mass tort lawyers to schedule a free consultation if you are one of those who were injured by Taxotere.
Why Are Taxotere Manufacturers Getting Sued?
Since the introduction of Taxotere in the US market, its application has ranged from the treatment of breast cancer to various other treatments. It is currently used for treating the following conditions:
Small-cell lung cancer
Stomach cancer
Prostate Cancer
Neck cancer
Head cancer
There is an increased number of patients undergoing treatment using Taxotere. Whenever patients are put under chemotherapy, their major fear is that they will lose all their hair. They have already been through so much, adding losing hair may feel like an addition to the injury. As such, patients wanted justice to take its course once they discovered the prolonged use of Taxotere caused the hair loss.
What is the Problem with Taxotere?
Going by research, 20-30% of the total cancer patients are females who have metastatic breast cancer. This is breast cancer that has reoccurred in other areas of the body. The most applicable form of treatment for this condition is chemotherapy.
Taxotere is one of the most common chemotherapy drug brands. It does well in fighting metastatic breast cancer spread in females. The approval of Taxotere in the US by FDA first came in 1996.
Unfortunately, Taxotere has various side effects. This drug causes not only the common side effects like nausea but also permanent hair loss. Cancer patients often experience hair loss, which is not permanent in most cases.
What Injuries Might Be Caused By Taxotere?
Hair loss results from the use of most cancer medications. Upon consulting their doctors about the various treatment options, most patients get to know the side effects associated with the use of each drug. Patients encounter various side effects by using most cancer drugs. Here are some of those side effects:
Temporary hair loss
Low appetite
Frequent bruising
Nausea
Infections
Fatigue
Before they can decide on their treatment, patients are advised to consider all the pros and cons of each. The discomfort that comes from such treatment is often unavoidable. Since patients will have to choose their preferred form of treatment, they face the reality of having to deal with the potential side effects of the treatment.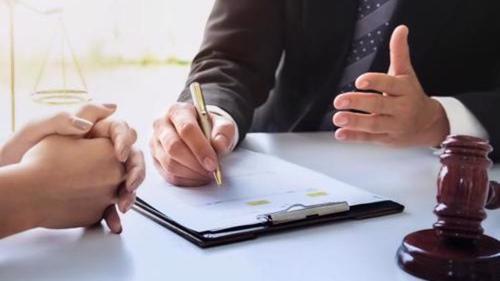 The lawsuits filed against the manufacturers, Sanofi-Aventis, prove that the company was well aware of the risks associated with their drug, but decided to conceal the truth from the public rather than inform them of these risks.
How Can an Attorney Prove My Taxotere Claim?
When marketing Taxotere, Sanofi-Aventis only made it clear that the drug would cause temporary hair loss. In fact, they guaranteed doctors that their patients' hair would grow again with time. They made it clear that the hair loss would not be permanent.
It is sad to reflect on how a drug manufacturing company would hide such crucial information about their product intentionally. Cancer patients already have so much to endure. Now, their families are filing lawsuits against a drug manufacturer that was supposed to come to their aid.
Sanofi-Aventis is a company that manufactures Taxotere. There is a strong conviction that the company knew of the hair loss effect that their drug had. The company was aware of this situation right from 2005. That is when it sounded a warning to its European customers concerning the risk. The company did not warn its American customers in the US and are only doing it ten years later.
It goes to show that the company was aware of the risk of permanent hair loss for ten years. They decided against warning the users in the US and Canada. Considering the millions of dollars made by the company during this time, it all then makes sense. They wouldn't risk their profits for anything, and would rather deal with lawsuits against them.
There is also evidence that indicates that there was a notice issued to the company by the FDA in 2009. The notice indicated that the company misbranded, and was therefore guilty for that. The FDA further stated that the company was not honest with its customers when they deemed the drug safer compared to other options. That included the claims that that hair loss would be a short-term effect and not permanent.
Mass lawyers make use of such warnings issued in Europe so that they can build their cases. The evidence available indicates that the company was well aware of its actions and decided to hide the truth about the effects of the drug to continue benefiting financially.
Call an Attorney to Discuss your Atlanta Taxotere Lawsuit Today
If you or a close person to you used Taxotere and experienced long-term or permanent hair loss, reach out to the class action law firm Rueb Stoller Daniel today. Although the amount of damages one is set to receive might be in question, you deserve to be compensated.
Rueb Stoller Daniel strives so that you may get the compensation that you deserve once the lawsuit is concluded. The defendant will probably claim that hair loss is a non-issue, considering that the patient survived cancer. They argue that their drug fights cancer – which is what it is meant to do. They tend to downplay the issue of permanent hair loss. However, you can imagine telling a young lady that their hair will not grow again.
Reach out today to schedule your free consultation with our mass tort lawyers in Atlanta. We will go through your case and inform you whether you qualify for the mass tort claim or not. We also inform you whether the case is worth filing.
Drug manufacturing companies hire lawyers to represent them, and so should you. We offer a free consultation, which means you will not pay a dime until your claim is settled.