An ischemic stroke happens when there's an obstruction in a vessel supplying blood to the brain. It accounts for 87 percent of all strokes in the United States. The main cause for ischemic stroke is a fatty deposit lining the vessel walls, known as atherosclerosis.
Treatment for ischemic stroke almost always requires operation through the installation of a catheter. For several years, the Penumbra Jet 7 Xtra Flex catheter was the most popular option until it was deemed defective by the FDA.
If you or a loved one suffered an injury following a procedure involving the Penumbra Jet 7 Xtra Flex, you may be a victim of a defective medical device and may be entitled to compensation. The class action lawyers at Rueb Stoller Daniel can help you pursue the compensation you are rightfully entitled to in an Atlanta Penumbra Jet 7 Xtra Flex catheter lawsuit. We offer a free initial consultation.
What Is the Penumbra Jet 7 Xtra Flex Catheter and What Is It Used For?
The Penumbra Jet 7 Xtra Flex Catheter is a widely used aspiration catheter manufactured by Penumbra, which is a neurovascular device company based in Alameda, California. Aspiration catheters are typically used in thrombectomy procedures, specifically suction thrombectomy surgeries.
The catheter itself is a thin tube that's first inserted into the patient via an opening in the wrist or groin. It is then guided to an arterial blood clot in the patient's brain and uses suction to get rid of the clot thus resulting in the resolution of blood flow. Removal of such blood clots is critical to the treatment or prevention of ischemic strokes.
FDA Action & Recall
According to the FDA, more than 200 medical device reports (MDRs), which are associated with the device, including serious injuries, malfunctions, and deaths have been received by the FDA since the introduction of the Penumbra Jet 7 Xtra Flex Catheter. The MDRs describe 14 unique patient deaths along with serious patient injuries such as cerebral infarction, hemorrhage, and vessel damage.
Due to the huge number of MDRs received, the FDA first prompted the manufacturer to issue healthcare providers on July 27, 2020 with a notification with immediate labeling mitigations that included additional instructions, precautions, and warnings for mitigating the risks associated with the use of the catheter by health care providers.
Penumbra warned healthcare providers that the catheter's distal tip could cause damage to vessels along with other injuries, including death. Penumbra eventually issued an urgent voluntary recall on December 15, 2020 for all Jet 7 Xtra Flex Catheter units following the more than 200 reports submitted to the FDA.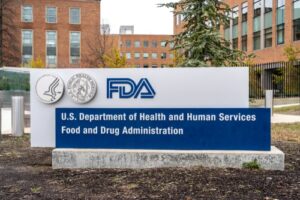 What Problems Have Been Caused by the Jet 7 Xtra Flex Catheter?
The Jet 7 Xtra Flex Catheter was originally designed as a tool for assisting in the removal of blood clots in the brain. Medical reports, however, have indicated that the tool malfunctions at times resulting in the distal tip breaking off inside blood vessels or the tip expanding and/or ballooning larger than the containing vessel's width resulting in rupture that may lead to the following complications:
Cerebral Infarction
Hemorrhagic Stroke
Hemorrhages
Vessel Damage
Additional Surgery
Death
What Should I Do If I Was Injured by a Penumbra Catheter?
If you were harmed by a defective Jet 7 Xtra Flex Catheter, you may hold the manufacturer liable for the harm caused. That's why it is so important to talk with the qualified product liability attorneys at Rueb Stoller Daniel in Atlanta, GA.
Determining where fault lies in product liability cases can be challenging and requires extensive resources. Fortunately, the legal team at Rueb Stoller Daniel have been investigating cases of injury and harm caused by medical devices for many years now.
Our product liability lawyers will analyze the situation and investigate the matter to determine whether you have a valid claim. We will review the specifics in your case and explain your legal options for seeking compensation. We offer our clients a free, initial, no-obligation consultation.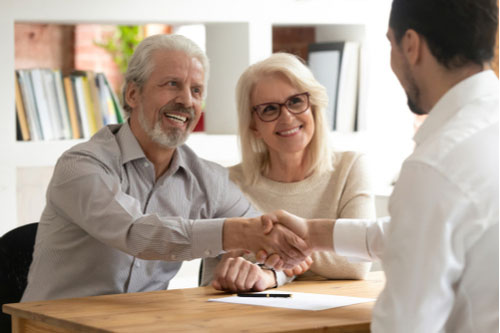 What Damages Can I Be Compensated For?
Under Georgia's product liability laws, companies such as Penumbra can be held strictly liable if a product they manufactured, designed, and/or marketed is defective. If you or a loved one was injured by a defective Jet 7 Xtra Flex Catheter, the lawyers at Rueb Stoller Daniel can help you file a product liability lawsuit and seek maximum compensation.
You might be entitled to the following damages:
Medical Expenses
The costs associated with your catheter-related injuries can place a crippling burden on your family's finances. Depending on the severity of your injury, costs may range from thousands of dollars to massive expenses that force you to take drastic measures. You thus require compensation of medical expenses necessitated by the malfunctioning catheter.
Lost Wages and Income
The total cost of your injuries includes not just the outgoing expenses paid, but also income during your recovery period. You can seek compensation for the total amount of income lost, which may include much more than the days off from work. Injuries may also lead to long-term complications, which reduce future career prospects and affect job performance and you can seek compensation for that, too.
Disability
Disability is often a common consequence of product injuries and defective catheters are not an exception. Disabilities may vary widely from moderate disruptions to debilitating complications.
Minor disabilities include irregular walking, twitching, and localized loss of sensation. You can seek compensation for your catheter-related disability.
Mental Anguish
The total suffering incurred due to an injury from a defective catheter can include much more than just the physical trauma. The psychological impact of the injury can be devastating and may affect your ability to either enjoy or participate in daily life. You can seek compensation for mental anguish endured due to your catheter-related injury.
Pain and Suffering
The damage to your life as a result of the defective catheter injury goes beyond just financial losses. Physical pain can be extreme and it may leave you with lasting trauma associated with the horrific memories of agony.
You can also experience pain that either returns periodically or never fully goes away. You can seek compensation for your pain and suffering too in product liability cases.
Personal injury claims involving faulty medical devices such as a defective Jet 7 Xtra Flex Catheter are usually complicated. That's why you need to ensure that you only work with a law firm that has experience navigating such complexities as well as the resources needed to win your case. The legal team at Rueb Stoller Daniel in Atlanta, GA is more than capable of helping you seek compensation for your injuries and losses.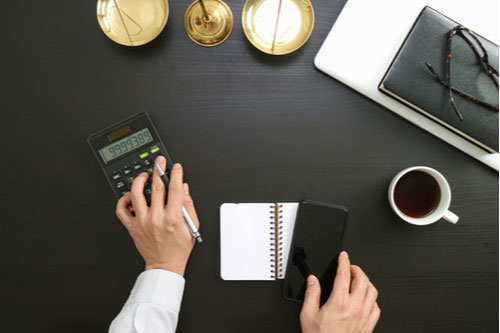 How Much Time Do I Have to File My Claim?
Product liability claims have to be filed within a specific time period, which is known as the statute of limitations. In Georgia, the statute of limitations is 2 years from the date of the injury. It is a rather short period, which is why you need to consult with your lawyer about the claim as soon as it is reasonably possible to do so.
When contemplating hiring a lawyer, keep in mind that product liability cases often require extensive investigation, research, and consultation with experts before even filing a legal claim. You need to get in touch with the legal team at Rueb Stoller Daniel early enough so that we may have sufficient time to investigate and build your case before the filing deadline.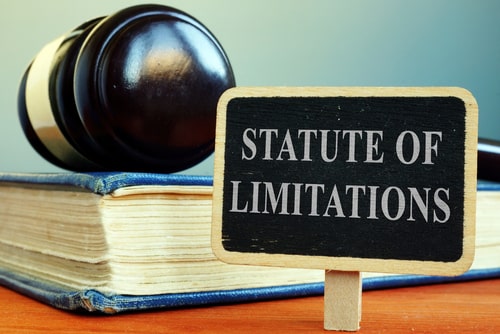 How Much Will an Attorney Cost?
If you are injured due to a defective product, you may have the legal right to collect damages from the at-fault party. It is a process that involves principles and concepts that you probably know very little about and usually requires legal expertise to navigate.
Fortunately, you can consult with the competent personal injury lawyers at Rueb Stoller Daniel who will determine whether you have a valid case. If we agree to take on your case, you will have a competent legal representative. Our work is based on a contingency fee basis.
This means that the attorney takes a percentage of the final settlement after you win. If you don't win and don't receive any money in compensation, neither will the lawyer.
The percentage the lawyer receives is typically negotiated beforehand and depends on the prevailing rates, the complexity, the expected length of the case, the amount of money expected to be awarded, and whether or not the case goes to trial or is appealed.
Call Us About an Atlanta Penumbra Jet 7 Xtra Flex Catheter Lawsuit
If you or a loved one has suffered injuries and/or damages you suspect were the result of a defective Penumbra Jet 7 Xtra Flex Catheter, you should consider getting in touch with the competent team of lawyers at Rueb Stoller Daniel.
Our compassionate team of attorneys has the resources and skills needed to investigate your potential claim and fight for the justice and compensation you are rightfully entitled to. Call us today or fill out the contact form provided for your free, no-obligation consultation.