Here at Rueb Stoller Daniel, we are actively assessing legal claims where personnel and veterans who were on active duty suffered any damage to their hearing after wearing faulty 3m earplugs. If you used these earplugs and served in the U.S. military in the years between 2003 and 2015, you are eligible for compensation through an Atlanta 3M earplug lawsuit.
3M is a Minnesota-based company that supplied the US military with these earplugs, specially designed for people on active duty. The earplugs were mainly used during combat to help protect the hearing of soldiers who were out on the field. The company designed these earplugs to block out blasts or any other deafening noises, especially when running tests on the base. However, the earplugs are also supposed to ensure that the person wearing them can hear when anyone else speaks to them.
However, the company failed to notify the government that a few of the earplugs were defective. A lot of users who served in the military and used these earplugs now suffer from partial or complete hearing loss. Our Atlanta class action lawyers believe that active-duty personnel and veterans should receive compensation for such a disservice.
Why Are 3M Earplugs Believed To Have Been Harmful?
Any members of the military who served in high-conflict areas such as Iraq and Afghanistan used the 3M earplugs between 2003 to 2015. As such, they might have suffered tinnitus, complete, or partial hearing loss. 3M created the earplugs to allow free and easy communication between soldiers as they provide proper protection against explosions and loud noises. Aearo Tech designed the earplugs but in 2008, 3M acquired them.
After 10 years of use, someone mentioned the flaws of the design. Thorough investigations were conducted which identified that 3M paid $9.1million to the government to resolve any allegations about their earplugs. It was a cover-up because 3M supplied the product yet they were fully aware of the flaws in the design. Since then, the earplugs have been discontinued.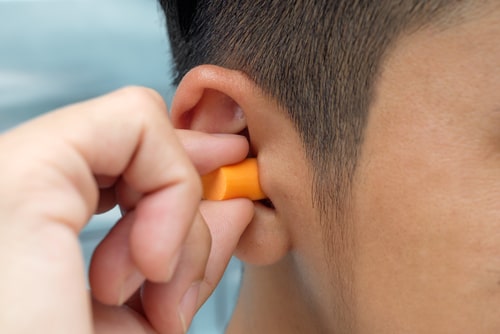 How Can I File A Lawsuit Against 3M For Hearing Loss?
Are you interested in filing a 3M lawsuit in Atlanta, GA? Well, a medical professional must first diagnose you with tinnitus. Also, you should have been discharged from the US military or suffer hearing impairment according to the US Dept of Veteran Affairs. Also, you should have served in the military from 2003 to 2015. If you fit the criteria, you will be compensated.
Which Earplugs Were Linked To Hearing Issues For Military Members?
The earplugs covered in the lawsuit are the 3M dual-ended Combat Arms Earplugs. They were used by active-duty military personnel between 2003 and 2015. The earplugs exposed these military people to product design failure. Therefore, the users would have been at risk of suffering partial or complete hearing loss. A lot of soldiers also mentioned that the earplugs were too short to fit inside the ear properly. As such, a lot of external noise penetrated the inner ear resulting in damage.
What Problems With 3M Earplugs Did Soldiers Report?
First, the combat earplugs supplied by the company were shorter so they couldn't fit inside the soldier's ears as required. They were loose and with time everyone who used the earplugs suffered partial or complete hearing loss. The veterans who used these earplugs reported tinnitus, balance problems, and permanent hearing loss in the long term.
3M passed on false claims about their earplugs leaving everyone to believe that they would offer the best protection for military personnel on active duty. The soldiers wearing the earplugs believed that they were completely protected from any type of hearing loss during training but it was completely wrong.
What Is Military Tinnitus Or Hearing Loss?
Service members often report tinnitus resulting from using these earplugs. It is a condition of the ears where you might hear a buzzing, hissing or ringing sound. People with this condition have a hard time hearing someone who is speaking even 3ft away. According to the US Dept of Veteran Affairs, about 2.7 million veterans are currently receiving disability benefits for tinnitus or hearing loss issues resulting from their time in active duty. Tinnitus is a very common ear condition and could be reported by people who were not aware they were using earplugs supplied by the 3M company.
Have People Filed Lawsuits For Defective 3M Earplugs?
The distribution company used by 3M informed the government about the defective earplugs in 2016. As a result, a qui tam suit was filed due to the earplugs. They alleged that 3M made deceptive and incorrect claims for the product. According to the suit, 3M didn't disclose the flaws associated with the design used in the earplugs. The Justice Dept settled with 3M in 2018, where they received $9.1million. Service members are entitled to compensation by filing their individual lawsuits. In 2019, hundreds of lawsuits were filed against 3M because of the faulty earplugs.
Speak To A Lawyer About Your Atlanta 3M Earplug Lawsuit
Note that, the lawsuit filed by the government against 3M only compensated the government and not the service members who actually used the earplugs. Therefore, if you served in the military between 2003 and 2015 and used the 3M earplugs, you are entitled to compensation.
Are you wondering whether or not your hearing issues were caused by the use of the faulty 3M earplugs? Contact our experienced mass tort firm in Atlanta today. We are professionals who understand how to handle product liability cases. You need to contact Rueb Stoller Daniel today and free consultation and case evaluation. We know you deserve fair compensation for your hearing loss issues from using 3M earplugs so let us help you! Call us now at (833) 44-DRLAW and talk to our experienced attorneys.